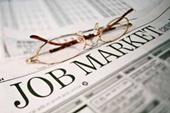 The Indian Institutes of Management seem to be brimming with a feeling of optimism -- thanks to the students opting out of the placement process.
With most IIMs witnessing growth in the number of pre-placement offers this year, the future looks bright for the graduating batch of 2011.
PPOs are offered to students based on their performance during the summer internship in a company, after the completion of the first year of the management courses.
Students of IIM Calcutta, for instance, have been offered 44 PPOs till date this year, compared to the 35 PPOs for the batch of 2010. The institute has witnessed several students opting out of the final placements, making room for others.
"IIM-C received 44 PPOs till the end of last week, mostly from consulting, and a few from the marketing sector and investment banks.
"The number of offers are higher across companies and we expect more PPOs from various sectors by October. We will get a clear picture by November." said Samyukktha Thirumeni, external relations secretary at IIM-C.
"However, there is a positive feeling on the campus with the increased number of PPOs as students have more options. In fact, a lot of people have already opted out of the placements due to PPOs and we are expecting less students for finals."
Out of the total PPOs to IIM-C students, more than half are for domestic positions. The institute will invite a larger number of companies for the final placements this year, but not before consulting the students to understand their preferences.
IIM Lucknow, with a record number of placements (325) last year, could invite 10-15 per cent more companies this year.
"We are well equipped to tackle the current batch size. However, if the need arises, we will be inviting 10-15 per cent more companies to visit our campus for recruitments.
"The institute has received 22 PPOs thus far, higher than the number last year during this time. While it is premature at this stage to draw a trend from the PPOs, the initial impression seems to suggest that firms are looking to hire in greater numbers from our institute," said Rahul Tom Joseph, placement coordinator, recruitment cell, IIM-L.
The major sectors that have offered PPOs so far have been consulting, marketing, general management and financial services.
The institute expects a large number of PPOs to be offered by investment banks and other financial firms in October and November. Last year, the total PPOs were 41.
At IIM-L, 380 students will be passing out in 2011 as compared to 316 in 2010.
Early PPOs explain how companies are increasingly finding the pre-placement route to selection more useful because they get to take a closer look at candidates during the summer internship.
"PPOs to some extent indicate an organisation's readiness and willingness to hire. To that extent, the PPOs so far are indicating a healthy trend. Our students start receiving PPOs by June-end or July and the PPOs continue till January or February.
"The trend shows that the numbers will be better this year. So far, the students have received offers from consulting companies, investment banks and IT companies," said Sapna Agarwal, head - career development services, IIM, Bangalore.
"We will be inviting more companies since our batch size is larger. The 2011 batch has 348 students as compared to 268 in the 2010 batch," she said.
Similarly, IIM Kozhikode expects a 10 per cent rise in company participation this year for its batch of 290 students. Compared to 122 companies last year, IIM-K expects around 130-140 companies to participate in the final placements.
The institute has received 15 PPOs so far from FMCG, investment banks and consulting firms, compared to 14 in the year-ago period.
"Last year, we had 20 PPOs but we expect about 25-30 PPOs this year since we believe that the flow of PPOs and PPIs is much better than last year as more firms are looking to expand and recruit the best talent available in the country," said G Sridhar, chairperson (placements) at IIM Kozhikode.
 The steady flow of PPOs has is expected to bring more cheer across campuses.
"Because of good participation of new recruiters in the emerging fields of media, sports management, hospitality and NGOs, we expect that the students might be willing to explore new avenues and challenge old stereotypes, and therefore, we expect a good placement season ahead," Sridhar added.
"We have received a number of PPOs and pre-placement interviews for domestic positions and the numbers are definitely looking up compared to last year.
"The PPOs are expected to increase as companies are showing a bullish trend on hiring," said Amit Chhabra, member, placement committee at IIM Indore, without disclosing the numbers.
The PPOs are from FMCGs, investment banking and IT sectors. Some companies that have come up with PPOs and PPIs are HUL, JP Morgan Chase and Set Max, to name a few.
Although the 2010 batch is similar in numbers (240) to last year, the institute plans to invite more companies to provide participants a better choice in terms of organisation and profiles.
"There is a definite positive correlation as the PPO numbers set a trend for final placements," Chhabra added.
At IIM Shillong, the class of 2010 had 63 participants, while the class of 2011 will see 66 students graduating.
The general mood on campus regarding placements is upbeat, a major contributor to this being the number of PPOs, PPIs and recommendations that the institute has received.
While IIM-S did not disclose the number of PPOs it has received, it said that the maximum offers are from the Banking and Financial Services Industry for domestic positions.
"We expect that most of the PPOs we received will be converted into final placements.
"The participants have been able to contribute positively to the company they were working for during summer internships and are confident that the company will want to retain them.
"Also, for the final placements, we have invited more companies to be able to give more choice to the participants in terms of profiles offered," said a member of the public relations cell at IIM-S.
The Best Business Specials