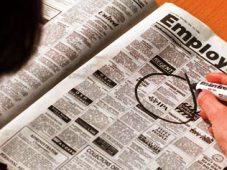 Amid the economic blues shaping up in the West there is something to cheer for students in the Indian Institute of Management-Bangalore.

IIMB, a premier management school in the south, said its placement season for 2011 was off to a good start.

Based on the response from recruiters participating in pre-placement activity as well as summer internships, the institute said placement is back.

Some of the heavyweight consulting firms which offered opportunities for IIMB graduates including A T Kearney, Bain & Co., Boston Consulting Group and McKinsey & Co. among others. Other major management consulting firms that have made PPOs so far are Booz & Co., Global e-Procure and Hay Group.

"This year, the conversion rate for consulting firms was in excess of 90 per cent with a large number of interns being offered permanent positions by these firms.

Simultaneously, we are also witnessing a strong demand for summer internships, and pre-placement
talks are in full swing," P D Jose, chairperson, Career Development Services, IIMB, said.
Further, he said, graduates from IIMB's batch of 2012 received around 71 pre-placement offers and requests for 37 pre-placement interviews.
"We expect an increase in the number of PPOs this year compared to the previous year. Most companies that have made these offers have already confirmed their participation in upcoming summer recruitment process.
"We expect to have a sound and successful summer placement session which begins on November 9," said Sreekanth C S, a student member of the placement committee.
Students have also received offers for international locations like Abu Dhabi, Dubai, Hong Kong, London and Singapore from companies including Blackstone, Barclays Capital, Deutsche Bank, Goldman Sachs, J P Morgan, Morgan Stanley, Nomura, RBS among others.
Other conglomerates Aditya Birla Group & TAS, Hindustan Unilever, Pepsi and have also made pre-placement offers.