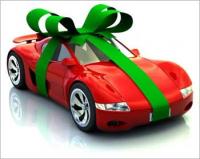 Those shopping for car insurance often face what's termed the paradox of too many choices leading to poorer decisions.
As everyone from brokers and online channels to neighbourhood banks selling car insurance, customers are finding it difficult to pick the best offer in terms of service and costs. Price-conscious customers are likely to base their purchases on the annual premiums.
While insurance companies want to highlight the differentiation in service instead of price, they do accept that, depending on the size of business, some channels have more leeway in handing out discounts.
"Online channels could be cheaper, depending on the product construct. Also in the absence of distribution costs, companies may pass on higher discounts to customers," says Amitabh Jain, vice-president, customer service, motor, ICICI Lombard GIC.
No doubt rates offered by ICICI Lombard's online channel are cheaper than those offered by the dealer. For Hyundai Motors' latest sedan, the Verna Fluidic (1.4 CRDI), costing over Rs 9 lakh, you would end up paying a premium of Rs 23,036 for a comprehensive package.
The same from a dealer costs Rs 24,585.
But as K N Murli, head, motor insurance, Bharti Axa, says: "One should prefer the dealer option to buy insurance for the convenience, rather than the price discounts he offers. When an accident takes place, dealers can offer services ranging from pick-up to repairs without any hassles."
Though dealers offer discounts on insurance, these will be limited to the amount set aside by the company for promotional activities.
Yet, depending on the customer's ability to negotiate with the dealer, he might be able to get a bigger share of that kitty.
However, subject to special schemes, new car buyers might end up getting free insurance buying through a dealer.
Car manufacturers regularly launch 'first year free insurance' schemes to boost sales during festivals or slack periods.
For instance, Hyundai Motors is offering its i10 customers free insurance on the base model, costing Rs 4.61 lakh (on-road price). This will save about Rs 12,000
for the customer.
Most first-time car buyers end up buying from their dealers because the focus is more on purchasing the car than buying insurance. Such customers could look at aggregator websites that offer comparative prices between insurance companies before finalising.
Typically, these sites claim to offer special rates, based on their tie-ups with insurance companies. However, most of these offer rates close to what an online channel offers.
A quote from
policybazaar.com
offers a premium of Rs 23,340  for the Verna Fluidic.
This is Rs 304 more than ICICI Lombard's online rate.
According to experts, only those sure of the policy's benefits or wanting to renew policies should opt for online purchases.
"Insurance companies offer several add-ons which can be explained through a human interface. Besides, buying policies for used cars still requires physical inspection of the no-claim bonus. So, polices cannot be bought seamlessly," says Susheel Tejuja, managing director, Landmark Insurance brokers.
Some aggregator websites may have complete policy fulfillment capabilities.
However, the website will have little to do with you once that's done. In case of any claim issues that arise, you need to approach the company and follow the required formalities.
What will really help save money is approaching an insurance broker with national presence. "Brokers having higher business volumes and lower loss ratio (that is, less claims made by the particular broker's clients) are given preferential treatment by the company," says Murli.
Such brokers are more likely to pass on discounts to clients. So, the premium for the same Verna is available at Rs 20,754, with depreciation benefits, from Landmark Brokers.  This is a saving of  Rs 2,282 over a direct purchase from the company's website.
For those buying insurance the first time, a broker's offer may give more options than a company agent, who deals in a single company's products.
However, he may be of help if you are sure of the policy you wish to buy. Of course, the price and the benefits will be limited to what that company offers.