Hindustan Motors on Friday said it has started local assembly of sports utility vehicle Pajero Sport from its Japanese partner Mitsubishi's stable, making the vehicle cheaper by Rs 180,000.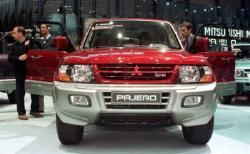 The Pajero Sport will now carry a price tag of Rs 22.56 lakh (Rs 2.26 million) compared to Rs 24.43 lakh, or Rs 2.44 million, (ex-showroom, Delhi) earlier.
"We are pleased to announce our start of production of the Pajero Sport in our Tiruvallur plant and are happy to extend the price benefit to our customers... Pajero Sport will look at capturing 20 per cent of the premium SUV segment in the country," Hindustan Motors Managing Director Uttam Bose said in a statement.
With the vehicle being locally produced, the company will increase the output to over 400 units. The plant has capacity to scale up operations based on market requirements, he added.
"India has in the recent past seen an increased desire for SUVs. Pajero Sport will further consolidate its position in the Indian market," Bose said.
At present, about 14 per cent of the components of the SUV are localised and the company "will look at improving localisation by up to 30 per cent by next fiscal year".
"Currently, components like tyre, battery, window glass, seat belts, lamps, wiper assembly, alloy wheels and headlining are the major items, which are being localised at its Tiruvallur plant," the company said.
The CKD Pajero Sport comes with the same 2.5 litre engine, it added.
Talking about dealerships, the company said: "Hindustan Motors also have its Mitsubishi range of dealerships across 40 locations with four service outlets and three show windows. The company will look at fortifying its dealerships to 55 points by end of 2012".