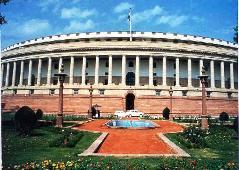 Denying the allegation that delay in getting a green nod is holding up road projects, environment minister Jayanthi Natarajan on Tuesday said there was no delay 'even for a day' in granting clearances.

After GMR Infrastructure pulled out of the Ahmedabad-Kishangarh highway project, there were reports that delays in getting green clearance was one of the reasons behind the infrastructure firm's decision.

"There was delay in considering their application for granting clearance.

"The application was incomplete.

How can the ministry give clearance based on an incomplete application?" Natarajan asked.

GMR Kishangarh Udaipur Ahmedabad Expressways Ltd, a subsidiary of GMR, terminated the concession agreement it had entered into with the National Highways Authority of India for six-laning the 555-km Kishangarh-Udaipur-Ahmedabad highway.

A concession agreement is a document that sets out the terms
and conditions of the contract.
According to sources, GMR terminated the contract on account of difficulties in taking up the project due to regulatory hurdles, including delays in environment clearance and land acquisition.
The company had won the project in September 2011 through the international competitive bidding route and it was to be implemented through the public-private partnership model on design, build, finance, operate and transfer basis.
NHAI chairman R P Singh refused to comment for this story.
Road transport minister C P Joshi was not available for comments.
Though Natarajan declined to share details, according to government officials, NHAI gave an incomplete application.
This project is running through two states -- Gujarat and Rajasthan.
Though the application has details from the Rajasthan government, it did not have all requisite information from Gujarat for land acquisition.
It also had not mentioned how many trees would be chopped down for this project.