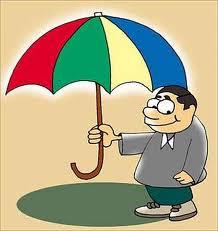 The Bharatiya Janata Party-led government is set to raise the foreign direct investment threshold in insurance to 49 per cent with two riders.

All companies will have to provide health insurance, and voting rights of foreigners will be limited to 26 per cent, the current investment cap.

The government is working on a three-pronged strategy to make health care affordable.

First, ensuring availability of products by making it mandatory for all companies to provide standalone health insurance.

Second, it will encourage people to go for health insurance by offering tax sops in the Budget.

The exemption limit for self, spouse and dependent children might be raised from Rs 15,000 a year.

The limits for additional deduction of Rs 15,000 (if parents are dependent) and Rs 20,000 (if the individual or one of the parents is a senior citizen), could also go up.

Third, the finance ministry will work out a mechanism in consultation with the health ministry to ensure patients are not overcharged by private hospitals.

"While allowing up to 49 per cent FDI, we will ask companies to compulsorily offer health insurance.

"They are willing to do that. Second, we are contemplating higher tax exemption on health insurance.

"More products and players should be in the market. Third, there should be some regulation of charges levied by private hospitals," said a ministry official, asking not to be named.

The decision to include mandatory health cover in the foreign direct investment policy for insurance was taken after Finance Minister Arun Jaitley asked the department of financial services to give it a push because of the rising cost of private health care.

Jaitley also wanted control of insurance companies to remain in Indian hands.

Accordingly, the 26 per cent cap on voting rights could be imposed.

The policy will keep the capital requirement for health insurers at Rs 50 crore (Rs 500 million), against Rs 100 crore (Rs 1 billion) for others.

Also, as the government wants to open the sector gradually, it might first allow higher foreign investment in health and general insurance.

J Harinarayan, former chairman of the
Insurance Regulatory and Development Authority, said the mandatory health clause would not increase its reach because life insurance companies provide health cover in their policies.
He, however, added the insurance sector would immediately receive Rs 5,000-6,000 crore (Rs 50-60 billion) of foreign investment if the FDI cap was increased to 49 per cent.
"There is a persistent demand for a health regulator. Some legal issues are holding it up," Harinarayan said about regulation of hospitals.
General insurance covers only 0.78 per cent of the country's population, a marginal rise from 0.67 per cent 10 years ago.
Life insurance covers 3.2 per cent of Indians, against 4.1 per cent of Asians.
The Insurance Laws (Amendment) Bill is pending in the Rajya Sabha because BJP had not allowed the United Progressive Alliance to increase the FDI cap, arguing that could expose the economy to global financial shocks.
After consulting stakeholders, the finance ministry might move a Cabinet note proposing the changes.
According to Dun & Bradstreet, health insurance was the fastest-growing general insurance business in India between 2006 and 2013, growing at 30 per cent a year.
Local insurers, however, do not have the risk appetite or the capital to expand this segment.
Along with a hike in FDI in insurance, the foreign investment limit in pension funds will go up automatically.
The cap for pension funds is 26 per cent at present.
REFORM WITH CAUTION
Cap: FDI in insurance may be raised to 49% from 26%
Riders: Those wanting to raise FDI beyond 26% will have to offer health insurance; cap on voting rights of foreign firms' nominees on boards capped at 26%
Capital: Minimum paid-up capital for health insurance is Rs 50 crore (Rs 500 million), unlike Rs 100 crore (Rs 1 billion) for other insurance segments
Piecemeal way: Govt might follow a gradual approach to raising insurance FDI -- starting with non-life, health and then life
Priority: Health insurance a priority for govt; tax sops might follow in the Budget
Regulation: Govt to bring mechanism to ensure private hospitals don't overcharge patients
Hopes: FDI inflows of Rs 5,000-6,000 crore (Rs 50-60 billion) expected immediately after insurance FDI cap is raised