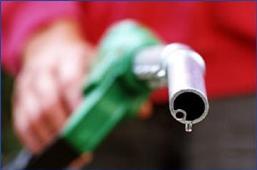 State-run oil marketing companies can now raise diesel prices in line with increases in global crude oil prices, Oil Minister Veerappa Moily said on Thursday, a move that could help the government reduce its vast subsidy bill.

"Oil marketing companies have been allowed to raise diesel prices in small quantities over a period of time," senior oil ministry official GC Chaturvedi said.

He did not give details about the time-frame.

India's policy to subsidise retail prices of fuels such as diesel, which accounts for about 40 per cent of refined fuel consumption, is a major drain on the budget.

Ratings agencies threatened last year to strip India of its investment-grade credit rating if the government did not take steps to rein-in a widening fiscal deficit.

Finance Minister P Chidambaram has repeatedly vowed that the deficit will not exceed 5.3
per cent of gross domestic product this financial year.
India imports more than 80 per cent of its fuel needs.
The government liberalised petrol prices in June 2010, but has often prevented them from being raised to reflect rising oil prices on global markets.
Fuel consumption in India rose five per cent in the last fiscal year, its fastest since 2007/08.
Shares in oil marketing companies rose while bond yields fell after Moily's announcement.
Hindustan Petroleum Corp shares surged 5.2 per cent while Oil and Natural Gas Corporation gained 4.3 per cent.
The 10-year yield fell as much 3 basis points to 7.85 per cent.
The rupee rose to 54.47/4950 to the dollar from around 54.63/64 previously.
(Editing by Frank Jack Daniel and Miral Fahmy)