With a clear intent to capture the mobile phone consumer's attention, Google has redesigned its image search results on mobile phones in such a way that the screen's real estate is fully optimised.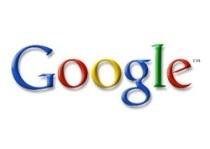 So, if you are among the 25 million mobile internet users, then Google Image Search can now provide you with a more streamlined browsing experience. You no longer need to download or install an application. Moreover, Google has enabled a feature called transcoders that delivers a simplified mobile website to the mobile device.
Talking about Google image search, Alok Goel, product manager, Google India explains: "The old interface wasn't awful, but it was more like using a squished down version of the regular browser version of Google Images." Google image results are now delivered as optimised thumbnails (across all handsets and mobile operating systems) and instead of irregular rectangles (dependent on image size) each image thumbnail is now evenly sized.
"Images enlarge on a distraction free black background with auto-fading buttons, and supports a finger-friendlier interface that emphasizes touch and swipe for touchscreen smartphones versus the tap-based interface of the old Google Images Search," adds Goel.
Earlier this year at the Mobile World Congress, Google's CEO Eric Schmidt had announced that Google's future is centred on mobile and it regards the mobile phone as the primary device for how users interact with the world. In an effort to trim down the data usage while browsing the internet on mobile phones, Google transcoders automatically re-format websites.
While transcoding a website for mobile viewing also leads to loss in advertising revenues, Google is not in a hurry to add text-based ads on re-formatted mobile websites. "Re-formatted websites presently do not serve ads as that would further take time to be delivered over GPRS but we are working a revenue model for such websites," says Goel.