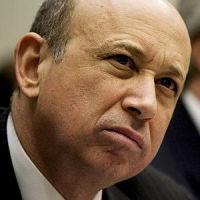 Goldman Sachs Group Inc Chief Executive Lloyd Blankfein has agreed to testify for the US government at the upcoming trial of Galleon hedge fund founder Raj Rajaratnam, according to a media report.
"Goldman Sachs Group CEO Lloyd C Blankfein has agreed to testify for the US government at the coming trial of Rajaratnam,"
The Wall Street Journal
reported, citing people familiar with the matter.
Prosecutors have charged Sri Lanka-born Rajaratnam with 14 counts of securities fraud and conspiracy in the biggest insider-trading case in a generation, the report said, adding that 19 of the 26 defendants in the case have pleaded guilty.
The US would use Blankfein to establish evidence linking information about Goldman that was shared among board members and executives with former Goldman director Rajat Gupta, the report said.
Prosecutors have alleged that Rajaratnam obtained inside information about Goldman in October, 2008, it added.
On March 1, the US Security and Exchange Commission charged Indian American Gupta with insider trading, accusing him of providing confidential information to the key figure in a major hedge fund probe. However, Gupta called the charges baseless.
The criminal trial of 56-year old Rajaratnam is scheduled to start on March 8 in a Manhattan federal court.
According to the publication, Goldman and Blankfein declined to comment.