Gold imports into India, the world's biggest buyer of the metal, may be 750 tonnes in the fiscal year ending March 31, 2014, said Arvind Mayaram, economic affairs secretary at ministry of finance, as government curbs take effect.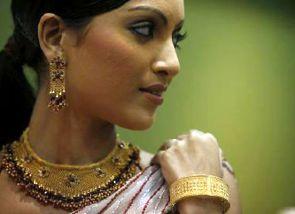 In a bid to contain a record trade deficit, the Indian government has hiked the import duty on refined gold three times since January 1 and it now is at a record 10
per cent.
The Reserve Bank of India (RBI) has also put tight restrictions on importers that have sharply curtailed supplies.
India had imported 845 tonnes last year, Finance Minister P. Chidambaram said on July 31, adding he hoped to contain them "well below" that level in the current year.