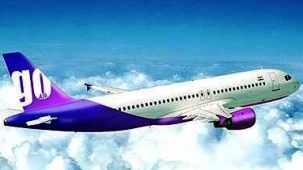 GoAir will operate brand new sharklet equipped A320 for aircraft for direct return flights to Kolkata from Ahmedabad, Bagdogra and Guwahati from February 4 next year.

"Sharklets will allow significant saving of fuel and be consequently be more environment-friendly," airline sources said on Thursday.

The sectors,
like the rest of the GoAir network would have GoBusiness, comprising the first two rows of the aircraft with the middle seat empty and more legroom.
The airline offered hot meals on board, priority boarding privileges and a 40 kg baggage allowance.
With the launch of the new services, GoAir would have more than 100 flights every day serving 22 destinations across the country, the sources said.