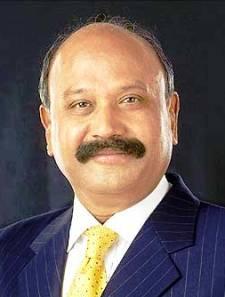 Infrastructure major GMR on Wednesday expressed hope of bagging the bid to modernise an important airport in the Philippines, saying its joint venture was the highest qualified bidder for the over $325 million contract.

"We are technically the highest qualified and between the first and the second bidder there is only 2.5 per cent difference. We are waiting for their clearances," GMR Group Chairman G M Rao told reporters after meeting Finance Minister P Chidambaram in New Delhi.

"We are highest technically qualified as well as the highest bidder. It is a process. It will happen soon," he said when asked how confident he was about winning the bid.

GMR Infrastructure is part of a consortium led by Philippines-based construction company Megawide Construction which submitted a bid of 14.4 billion Philippine pesos or around $326 million.

In the bids which opened last week, it defeated Filinvest-CAI consortium that includes Singapore's Changi Airport.

If the GMR consortium qualifies for this bid, it would be its third venture in the global market after Istanbul and Maldives.

However, the Maldives project ran into trouble with changing regimes in the country and GMR had to surrender it.

Following this, it went into arbitration in Singapore seeking compensation of $1.4 billion for the 'wrongful termination' of a 25-year contract to develop and operate the Male airport.

Asked by when he expected the arbitration proceedings to culminate, Rao said he expected the final verdict 'by May next year.'

On Indian airport privatisation, he said GMR has participated in both Indian and international projects.

"We have not yet finalised which Indian airports we are interested in.

"We will definitely participate in the process of privatisation of Indian airports," he said, adding: "our policy is whenever there is a transparent bid, we will participate."
Image: GMR Group chairman and MD GM Rao; Photograph: Courtesy, GMR Group