Observing that malnutrition in India was not confined to villages but had become a national problem, Tata Group's Chairman Emeritus Ratan Tata said corporates who are eager to please the shareholders need also to focus on social issues such as these.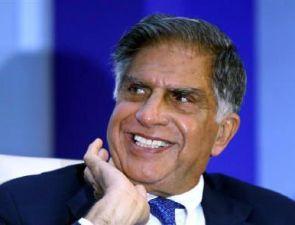 "Between the Tata trust and companies, we spend about 4 per cent of our net profits towards philanthropic and charity to improve the quality of the life of people around us. Many ask us this is shareholders' money and what right you have to distribute this...."

"It gives us tremendous sense of satisfaction that we have been able to give back to the society and share with the people who made it possible," Tata said, replying to a question during the launch
of 'The Indian Impact', an initiative on malnutrition.
"What I think the Government needs to do certainly is to make sure that the food is available to everybody. But they also need to fill the deficiency in the nutrition in the mother and children to stop them from having anaemia and deficiencies of vitamins which are necessary to their future growth," he said.
"I think what happens in our system unfortunately is (only) certain percentage of food the government gives actually reaches the people concerned. I think it is a criminal element that all need to try to stall. It is not (that) Government can alone do it. And I think each of us can do it too," he said.
G M Rao, Chairman of GMR Group, said it is every corporate's responsibility to give back to the society which had made it possible for their companies to prosper.