One big impact of Kingfisher Airlines having its licence suspended could be on the confidence of the global community in dealing with Indian aviation, with vendors and suppliers calculating their losses.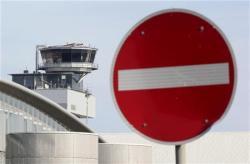 According to a source from the aircraft maintenance industry, at least a dozen vendors have their assets (leased to Kingfisher) stuck in India, that can be moved out only after spending huge sums of money.
"How will the lessors take their aircraft back? The confidence will take a hit and it will depend on how the DGCA (Directorate General of Civil Aviation) handles the situation," said a high-ranking person from a firm that leases out small aircraft.
The movable assets are covered by the Cape Town Treaty, signed by the Indian government. The treaty creates international standards for registration of ownership (including dedicated registration agencies), security interests, leases and conditional sales contracts, and various legal remedies for default in financing agreements, including repossession, and the effect of particular states' bankruptcy laws.
Between May 2005 and June 30, 2012, Kingfisher accumulated losses of $1.9 billion, according to a report by the Sydney-based CAPA-Centre for Aviation. Meanwhile Kingfisher's lenders said that recovery is the last option and expressed hope that its promoters will be able to find an investor and resume operations.