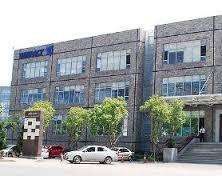 Nasdaq-listed business process outsourcing services provider Genpact will buy back shares worth up to $300 million (Rs 1,839 crore) via a modified Dutch auction tender offer.

The buyback offer is expected to start from Thursday and will end on April 2, the company said in a regulatory filing.

In a Dutch auction, the price of the offering is set after taking in all bids, with the total offering sold at the highest cumulative price.

Under the terms of the offer, the BPO giant will tender some or all of its shares at below $16.50 a share and not above $18 a share.

'Buyback accretive '

"Our board of directors has decided to conduct the offer principally because it provides a mechanism for us to return a portion of our accrued earnings to our shareholders.

"In addition, because the offer will reduce the number of outstanding shares, the offer will be accretive to our earnings per share," Genpact said in a filing to the US market regulator, Securities and
Exchange Commission.
"Furthermore, our board of directors believes that the offer represents a productive use of the company's cash," it added.
The company said it would finance the buyback from available cash & cash equivalents and borrowings under its credit facility.
The Bermuda-headquartered company generated $311.6 million in cash from operations in 2013, up from $310.7 million a year earlier, which included about $45 million from an upfront client payment.
It had about $571.3 million in cash and cash equivalents as of December 31 last year.
Based on the number of shares tendered and prices specified by the tendering shareholders, Genpact will determine the lowest price for each share within the range that will enable it to purchase $300 million in shares, or such lower amount depending on the number of shares that are properly tendered and not properly withdrawn, it said in the filing.
It added at the minimum price of $16.50 a share the company would repurchase a maximum of around 1.82 billion shares, or about eight per cent of Genpact's outstanding common shares as of February 28.