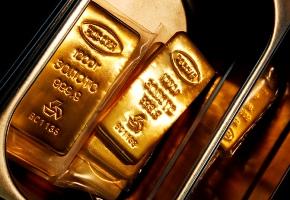 The Gems and Jewellery Export Promotion Council has urged the government to reduce import duty on gold and silver to 2 per cent from 10 per cent.

The jewellery exporters body has also demanded for scrapping the existing 80:20 scheme, which was imposed by the government in August last year, under which nominated agencies are allowed to import gold on the condition that 20 per cent of the inward shipment will be exported.

"We have requested the government to relook at the policy and create a level-playing field for Indian jewellers by reducing import duty on gold and silver to 2 per cent," GJEPC Chairman Vipul Shah said.

". . . at present, the 10 per cent duty as applicable makes the operations of smuggling economically viable. "If the import duty
is rolled back then the menace of gold through smuggling route will not be any productive and hence the leakage will be prevented," GJEPC said in a presentation to the Finance Ministry.
If the import duty is reduced then it will also bring down the transaction cost of exports, Shah said, adding that now it is appropriate time to scrap 80:20 scheme as current account deficit is under the required limits.
The gems and jewellery exports fell by about 9 per cent to $39.5 billion in the last fiscal from $43.34 billion in 2012-13, mainly due to decline in imports of raw gold and silver.
In the pre-budget presentation, GJEPC also pointed out that imports of both gold and silver dipped 40 per cent to $33.46 billion in 2013-14.
In august last year, the government had raised import duty on gold and silver to 10 per cent to curb the surging imports and burgeoning current account deficit.