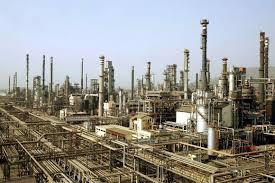 The Rangarajan formula that doubles natural gas prices may not be implemented in totality as the new government is likely to fix infirmities in the formulation before accepting it.

The Oil Ministry botched up the first revision of gas prices in five years as it delayed notifying the new rates to the last minute, industry officials and experts said.

In the January, 2013 Cabinet note on revision of prices of all domestically produced natural gas, the ministry had proposed immediate implementation of the formula suggested by a panel, headed by Prime Minister's Economic Advisory Council Chairman C Rangarajan, for all producers except in cases where the current rate is valid for a certain period.

This meant the new rates would have applied immediately to state-owned firms like ONGC but it would have accrued to Reliance Industries only after expiry of the five-year duration of current $4.2 per million British thermal unit rate in at end of March, 2014.

"However, this was changed when the Cabinet in June, 2013 approved the formulation to state that the new price will apply to all producers only from April, 2014," an official said.

If this hadn't been done, gas price for 85 per cent of the natural gas produced in the country would have risen from $4.2 to $6.83 based on 12-month average of international hub rates and net price for importing LNG, he said.

This increase would have faced less resistance than near doubling of rates in one-go from April, 2014.

"The government had full nine months to sort out issues to make RIL accountable for its KG-D6
block production lagging targets.
"But by putting of implementation of the entire thing complicated the matters," he said.
The Cabinet in December, 2013 approved taking bank guarantees for incremental revenues that RIL will get till it is fixed why KG-D6 production lagged targets.
The formula was finally notified on January 10 this year.
"But the ministry delayed declaring a final price.
"It choose to engage with RIL and partners on nitty-gritties of the bank guarantees for almost two months.
"In early March elections were declared and again instead of implementing a decision taken months back approached the Election Commission, which naturally asked the government to delay the implementation till elections are completed," another industry official said.
BJP had already stated that it would like to review the formula if it comes to power.
"The Rangarajan formula isn't perfect. It gives same price of $8.4 to deep-sea gas production as well as much cheaper onland output.
"It is universally accepted that deep sea production is not viable at $4.2 but to give double the rate for shallow water and onland production that cost less than $4.2 defies logic," an energy sector expert said.
Many countries have different rates for deep sea, shallow water and onland production.