Close on the heels of getting nod to invest $ 7.2 billion in Reliance Industries' oil and gas properties, BP Plc on Wednesday said output from Mukesh Ambani-run firm's KG-D6 gas fields can rise only in 2014 after new fields in the area are quickly brought into production.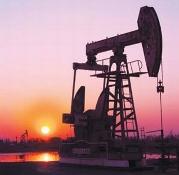 BP Chief Executive Bob Dudley, on his first trip to India after approval of the alliance with Reliance, took rounds of the corridors of power, assuring ministers and officials about "commitment to work to help meet the growing energy demand" of India.

Dudley with Reliance Chairman Mukesh Ambani by his side, first met Commerce Minister Anand Sharma and then Petroleum Minister S Jaipal Reddy and Oil Secretary G C Chaturvedi.

The duo who were also shadowed by Reliance's head of oil and gas business P M S Prasad, called on Law Minister Salman Khurshid and Home Minister P Chidambaram.

They had meetings lined up with Prime Minister Manmohan Singh and Finance Minister Pranab Mukherjee later in the evening as also with T K A Nair, Principal Secretary to the Prime Minister.

Before his Thursday visit to the KG-D6 fields, which has been at the centre of BP's USD 7.2 billion investment to buy a 30 per cent stake in 23 oil and gas properties held by the Mukesh Ambani-run firm, Dudley said the block holds the resources to get back to the planned 80 million standard cubic metres per day of gas output.

"D6 is a golden block," he said, adding the resources were scattered in different groupings and accumulations and BP along with Reliance was working with the government to get approval for producing gas from them.

"We are hopeful to get these approvals this year so we can begin engineering and by 2014 get the gas production rising again," Dudley told reporters here.

BP hopes to combine its "great sub-surface exploration skills" with project management capability of Reliance to get reverse the sagging output.

There are more fields around the currently producing Dhirubhai-1 and 3 (D1 and D3) fields in block KG-DWN-98/3, r KG-D6, which need to be
brought to production, he said.
Reliance has submitted a plan to invest over USD 1.5 billion in developing four satellite fields around D1 and D3 to produce up to 10 mmscmd of gas by 2016.
D1 and D3 have seen output drop to 36.5 mmscmd from 54 mmscmd in March last year instead of rising to 61.88 mmscmd as planned for the current year.
Together with 7.4 mmscmd from the MA oilfield in the same block, the total gas production from KG-D6 currently is 43.9 mmscmd.
Reliance has attributed the fall in output to a drop in reservoir pressure and water ingress, but upstream oil regulator DGH said the company has not drilled an adequate number of wells.
Dudley said production from KG-D6 will rise in 2014. Interestingly, 2014 is also when the price of gas from KG-D6 comes up for review. The government had fixed the KG-D6 gas price at USD 4.205 per million British thermal units during the first five years of production.
The KG-D6 fields began production in April, 2009. "D6 is a world-class resource. But as always when you get get into oilfields and gas fields, you are trying to imagine down miles under the sea, (but often) it is not quite as you expect. You find some surprises. So the field has declined and our teams and Reliance teams are working on that," he said.
Dudley, however, said drilling more wells in the currently producing D1 and D3 fields are not the answer to the fall in production.
"People are advocating that we put more straws (wells) in it. But actually what is around (D1 and D3) are a few more (reservoirs). What we need to do now is develop those satellite fields and some R-series fields around it," he said.
"We are just getting in and looking at the economics now. It is deepwater. It is lots of technology, it is high risk. I think they (satellite fields) should be economic. I am hopeful we will be able to find a way to make those economic," he said.
The priority for BP is to get KG-D6 production back to its envisaged levels. "But for us, the priority working with Reliance is to get gas production back up. It will take some time... So if we get these satellites going, we can restore this," he said.