Kishore Biyani's Future Group will hive off its electronics business into a separate company, as continued promotions and increased competition are taking a toll on its margins.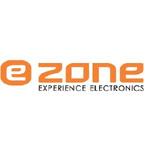 Currently, its electronic business is mainly accounted for by its consumer durable and infotech (CDIT) chain, Ezone, which has 43 stores. Operationally, Ezone is a part of the group's flagship firm, Pantaloon Retail.

"While the electronics category helped add to the topline, the company experienced lower margin realisation in this category due to both competitive pressure, as well as operational issues within the business," Pantaloon Retail said in second quarterly analyst presentation.

"Keeping these trends in electronics category, the company has decided to strengthen the business...and the board has decided on the creation of the separate company," it said.

While business margins declined by a couple of percentage points in the last quarter, margins in the CDIT business stand at 12-13 per cent.

"Already, margins are low in the business. The normal sellthrough was lower than expected and proportion sold through promotions was higher," it said.

Interestingly, Home Solutions Retail, which was engaged in home, electronics and other formats, was merged with Pantaloon Retail early last year to cut costs and pave a way for the exit of private equity investors.

Last year, the group also brought value chains such as Big Bazaar, Food Bazaar and KB's Fairprice under Future Valure Retail, as a part of the realignment plans.

The new electronics company will be a separate legal entity and have a dedicated management at the group level and on the floor, according to Raghu Pillai, chief executive and executive board member, Future Group.

"For the next six months, we will look at consolidating the business and fine-tune the model,'' Pillai said.

"CDIT is not an easy business and there are operational challenges in running furniture and electronic stores," he said.

The Indian consumer durables and electronics market is estimated at around Rs 80,000 crore (Rs 800 billion) and is expected to grow at 10-12 per cent this year.

The organised durable and electronics market accounts for just a fourth of the total market, as smaller standalone stores still rule the roost.

Players like Ezone, Next and Croma are opening hundreds of stores for large volumes.

Ezone is not the only chain experiencing margin pressures. "Though this business always operated in lower margins, the pressures have intensified with competition. Everybody wants to sell more and achieve higher sales," says Nilesh Gupta, managing partner, Vijay Sales, a Mumbai-based CDIT chain.