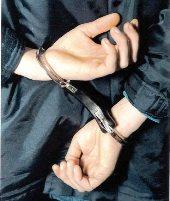 Four Indian Americans, including a physician and three co-owners of a health clinic from Chicago, have been charged with healthcare fraud estimated to be running into millions of dollars.

Federal law enforcement officials said three Indian Americans Ankur Roy, Akash Patel and Dipen Desai owned and operated Selectcare Health Inc., that provided outpatient physical and respiratory therapy in Park Ridge and Skokie.

They have been charged with submitting more than $4 million in false billings to Medicare between March and July 2011.

Each of them have been charged with six counts of healthcare fraud in an indictment that was returned by a federal grand jury last Wednesday and unsealed on Tuesday.

Another Indian-American, Doctor Nalini Ahluwalia, has been charged with one count of violating the anti-kickback law for allegedly receiving $1,000 in exchange for referring two patients to a home healthcare agency in August 2012.

Charged in a complaint filed in US District Court, she will be ordered to appear on a date to be determined, the Department of Justice said in a statement.

Roy, 36, of Miami was arrested Tuesday in South Florida, while Patel (33) of Morton Grove and Desai (33) of Chicago will be ordered to appear for arraignment on a later date in US District Court in Chicago.

According to the indictment, Roy, Patel and Desai submitted false claims to Medicare and Blue Cross Blue Shield on behalf of Selectcare patients for respiratory therapy services that were never provided.


The alleged false billings sought reimbursement for services purportedly provided on days that Selectcare's sole respiratory therapist was not working.
The billings also allegedly sought reimbursement for services provided for time periods in which the patients were not receiving care from Selectcare, and for treatment seven days a week for three hours per day, a schedule well in excess of the same prescribed for patients at Selectcare.
Roy, Patel and Desai used a third-party billing service to forward the alleged false claims to Medicare, as well as to private insurers like Blue Cross if the patient had supplemental private insurance, including insurance funded by labour union health and welfare plans.
Between March and July 2011, they allegedly submitted $4,009,094 in false billings for services that were purportedly provided between April 2010 and April 2011, resulting in payments totalling approximately $2,214,424 from Medicare and $320,881 from Blue Cross Blue Shield.
The indictment seeks forfeiture of $2,535,305 in alleged fraud proceeds, including $446,974 in funds withdrawn by cashiers' checks that were seized by the Federal Bureau of Investigation in July 2012.
These cases are part of nationwide Medicare fraud unearthed by the federal agencies that included as many as 89 people including doctors, nurses, and other licensed medical professionals, for their alleged participation in Medicare fraud schemes collectively involving approximately $233 million in false billings.
"Today's announcement marks the latest step forward in our comprehensive efforts to combat fraud and abuse in our health-care systems," said Attorney General Eric Holder.