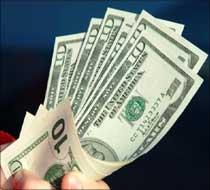 The Singapore subsidiary of Fortis, promoted by Malvinder Singh and Shivinder Singh, would divest its 64 per cent stake in Australia-based Dental Corporation Holdings to the UK-based healthcare organisation Bupa.

The deal, valued at A$270 million (around Rs 1,550 crore), was expected to be completed in March 2013, the company said in a statement on Sunday.

According to the company, the proceeds from the divestment would be utilised to reduce the healthcare major's current financial leverage of around Rs 4,500 crore (Rs 45 billion).

"The divestment proceeds will go towards strengthening Fortis' balance sheet, bringing it closer to its net debt-to-equity target ratio of 0.6x,"
the statement said.
Fortis, which entered the dental chain in January 2011, expanded it from 140 practices to 190 in Australia and New Zealand. However, the operations of the dental chain remained confined to the two countries and, in spite of exploration and backing from its parent, it could not do in other geographies as well as Fortis had envisaged.
"As a premier healthcare company, we are quick to assess the competitive landscape, the opportunities for growth and emerging trends. . . The move is good for Fortis as it aligns the company with its current strategic priorities," Fortis executive chairman Malvinder Singh said.
"This will help consolidate our presence as one of the fastest-growing healthcare companies in the region," he added.