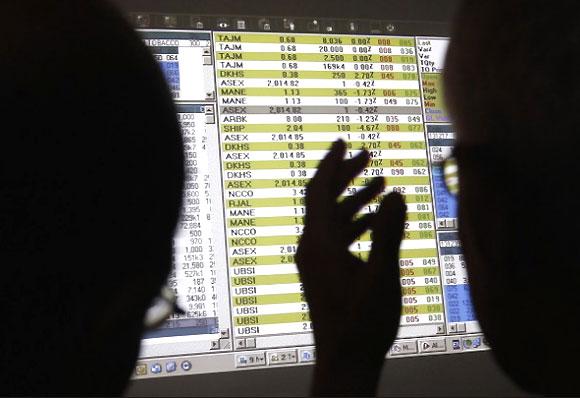 The FMC on Thursday barred the National Spot Exchange and group firms from auctions of commodities held by the bourse after a complaint that firms related to the former managing director took part in the bidding process.
A five-member panel will now oversee the auctions at NSEL, the Forward Markets Commission (FMC) said in a directive to the crisis-hit exchange. The NSEL is selling commodities to clear Rs 5,600 crore (Rs 56 billion) of dues to 13,000 investors.
"With reference to the recent auction of castor seeds and sugar conducted by NSEL, the Commission has received a complaint that in the auction-cum-bidding process, some companies related to ex-MD and CEO of NSEL have also participated," the FMC said.
"This raises a serious concern on the auction-cum-bidding process carried out by the NSEL," it said.
Former NSEL CEO and Managing Director Anjani Sinha, who was sacked on August 20, blamed the entire former senior management, including himself, for the payment crisis that engulfed the bourse, according to an affidavit filed before a local court in Mumbai.
The FMC order said none of the group entities and associate concerns of NSEL and its promoter Financial Technologies India Ltd (FTIL) or any related entity should participate in the bidding process.
"No member of the Board of Directors or employees of NSEL, FTIL or its group entities and associate concerns or related entities shall participate in the bidding process," the FMC said.
It said the committee has been set up to bring greater transparency and credibility to the auctions. The panel must immediately report any concern or adverse observation related to the auction to the FMC, the directive said.
The panel consists of one representative each from the Commodity Participants Association of India, Association of National Exchanges Members of India, BSE Brokers' Forum and two representatives of the NSEL Investors Forum, it added.
The NSEL, promoted by Jignesh Shah-led FTIL, is grappling with settling dues of about Rs 5,600 crore (Rs 56 billion) after it suspended trading on July 31 following a government directive.
According to the settlement plan proposed by the NSEL, it would pay Rs 3,494.4 crore (Rs 34.94 billion) of dues to investors this year in instalments of Rs 174.72 crore (Rs 1.74 billion) every Tuesday.
The NSEL has paid about Rs 150 crore (Rs 1.5 billion) over six weeks and said it was unable to make the seventh payout this week after its accounts were frozen by the economic offences wing of the Mumbai police.