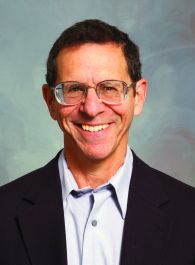 Norman Matloff, professor of computer science at the University of California, Davis, believes that the US has enough highly skilled engineers and raising the cap on H-1B would hamper the wages of senior workers already in the industry.
Norman Matloff, professor of computer science at the University of California, Davis, and a critic of the H-1B visa program, says the whole theory that Americans can't do math is an obfuscation and a well-planned one at that.

"They said Americans can't do 'math' and it's kind of silly because in the IT industry most people don't use math," said Matloff, who since 1993 has been observing how big information technology companies are using highly skilled public relations companies to advocate H-1B visas that could help them hire cheap labour.

The H-1B programme allows employers to temporarily hire foreign STEM (science, technology, engineering, or mathematics) workers if the companies fail to find skilled workers meeting similar requirements in the US. The H-1B is part of the present comprehensive immigration reform bill, and has received great attention from both the critics and big companies that have been advocating an increase in the cap. The bill, if passed by Congress, would almost double the inflow of H-1B visa workers to the US.

However, Prof Matloff believes that the US has enough highly skilled engineers and raising the cap on H-1B would hamper the wages of senior workers already in the industry.

"What has changed in the last 20 years in the industry -- PR people have become bolder and sharp and they know which buttons to push with the American people, and even in the press and Congress," Matloff told Rediff.com. He recently wrote an article in Bloomberg Views saying 'Indian and Indian-American IT businesses are being scapegoated for abuse of the visa program -- using it for cheap, immobile labor -- that actually pervades the entire industry.'

"I am not saying Indian firms are angels, they are not, they are ruthless. But, then, even Microsoft is ruthless. They abuse workers and engage in age discrimination and even manipulate the press," charged Matloff.

He reiterated, "I am not trying to defend Wipro, TCS or Infosys, I am just saying that the bill should not take on Indian companies because there is a general problem and it is not restricted to the Indian companies. These expensive PR people are not being hired by
Indian companies but by Microsoft and similar companies."

On the raising of H-1B visas to almost 130,000 as envisaged in the bill, Matloff fears that raising the cap would worsen the situation.

Highlighting one of the features in the comprehensive immigration reform bill that has been co-draft by Charles Schumer (D-NY) -- automatically giving green card to foreign students on STEM -- Matloff said he agrees it would solve the problem of exploitation. "If you have a green card you have freedom in the job market but what would it do to new STEM graduates? They are young and it does not solve the age problems, but instead makes it worse," argues Matloff. This is a complicated issue, and would have a serious impact on jobs as well as salary structure, he said.

A study by Congress in 2001 showed that when companies lay off old people it takes longer for them to find a new job, and when they do they have to take a pay cut, whereas the younger workers actually get a salary raise.

Explaining further, Matloff said offshoring of work was an another example and it's an emotional issue in the US because back in the 1980s the country lost out on manufacturing when the industries were offshored.

So when PR firms say if they do not allow HI-B workers to come here the industry will have to ship the works overseas, it strikes terror in the hearts of many people but, "I would say again that this is a false argument and it's invalid," Matloff said.

Most jobs in IT cannot be shipped overseas, maybe to some degree but not all, he said.

Another striking issue linked with the H1B visa, he argues, is age.

One thing that has changed in the other direction is that when people hit the age of 35 they find it more difficult to get a job in the IT industry.

"The age issue is huge," said Matloff. The motivation for many employers to hire H-1B workers is cheap labour. So they hire H-1B instead of older Americans (either a citizen, naturalised citizen or those who have a green card).

He said while there's age discrimination in many fields it's acute in IT, because companies prefer to hire H-1Bs over Americans who are 35 and older.

Statistically thus a vast majority on the visa are young, and the impact from the H-1B programme is thus an age issue, he said.

The fundamental problem, according to him, is cheap labour which the H-1B has resulted in. The simple way to address this is to change the 'prevailing wage' definition. "Just make one prevailing wage for everybody," he suggested. Secondly, the prevailing wage has to take skill sets into account, which they do not do as of now. Companies spent a lot of money on Capitol Hill and they basically control Congress. Naturally, Congress is unwilling to make this genuine reform, he said.

Matloff said, "Not only in IT, we have a huge surplus of lab scientists and there is a report from 2011 by the National Institute of Health that said, 'We have a crisis because we have a huge surplus of scientists and one of the implication is that it's discouraging American kids to going into science research.'

According to the report 30 percent of the postdoctoral workers are on H-1B visa and so it's not bad for just IT workers but for other workers too.

A report by Matloff published early this year stated that H-1B visas were often described as a way to attract the "best and brightest" to American shores. He said he has looked only at people in computer science who have come to the country as foreign students. "On an average they were of lower quality than the natives," Matloff said.

There were some truly outstanding ones but they were a tiny percentage of the total.
Matloff's arguments, however, differ from that of Vivek Wadhwa, an advocate of foreign workers. Matloff said Wadhwa supports more foreign workers but the question is, how and what kind? He was a big critic of the foreign work programme but has made a U-turn, Matloff suggested.
"We agree on almost every issue but we differ on policies. He wants to extend the foreign workers programme and I want to tighten it because of the age and wage issues," said Matloff.