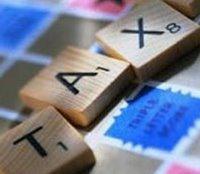 The finance ministry has overhauled its income-tax intelligence wing to speed up investigation of high-value cases of Rs 10 lakh (Rs 1 million) and above and stop new methods of tax evasion.
Commissioners of Income Tax of the Central Information Branch will now report to the intelligence wing, headquartered in the national capital.
CIB and the intelligence wing, which were till now performing a support role for the conduct of search and survey operations for the investigation arm of the department, would henceforth independently probe cases of tax evasion, official sources said.
CIB is the nodal office in the department to gather all documents pertaining to transactions in relation to which  Permanent Account Number or General Index Register Number are given during sale and purchase of property and monetary deposits.
"The restructuring of CIB will ensure current, constant and consolidated reporting and delivery of information on transactions, including high-value financial ones, which are around Rs 10 lakh or more," sources said.
Under the new arrangement, commissioners have been designated as the directors of Income Tax, who will report to the director general of Income Tax Intelligence.
The intelligence wing would also feed exhaustive taxpayer information to the technology-based database of the department, called 360 degree profiling, sources said.
The 360 degree profiling enables the I-T department to track all PAN card-based transactions of a taxpayer, including those done by debit and credit cards.
According to official I-T department guidelines, the intelligence wing 'takes up intensive investigation of selected cases or class of cases and develop them for further action or specialised operation.
'The wing also studies and analyses emerging trends in tax evasion, new modus operandi, create an economic offence data base both in traditional and non traditional fields'.
The I-T department has found that evaders have tried reviving dormant accounts and have duplicated PAN cards to skip paying taxes.
The wing will have enhanced liaison with other enforcement agencies such as the Financial Intelligence Unit, enforcement directorate, directorate of revenue intelligence, among others.
The Directorate also has access to all the information received by the department pertaining to annual information return, tax deducted at source, banking cash transactions tax and securities transaction tax.