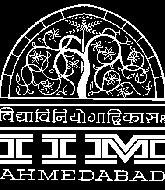 After being edged out by sectors like marketing and consulting during the summer placements at the Indian Institute of Management-Ahmedabad (IIM-A) in 2008, finance companies overcame the slowdown blues to once again emerge as the hot favourite among the 2009-11 batch of post graduate programme (PGP) this year.
This year at IIM-A's summer placements, which concluded in four days, finance remained the top pick with 44 per cent of students opting for roles in finance, investment banking, private equity, corporate banking and treasury roles.
Following finance, marketing grabbed an 18 per cent share of preferred roles like sales and marketing management, branding, business development and marketing research. Consulting and general management were the next two preferred domains followed by IT, at 11, 18 and 9 per cent, respectively.
Out of a batch size of 312 students, 310 sat for the placement process and two opted out. All those who sat for placement were placed by the end of the fourth day, an institute press release stated.
The Royal Bank of Scotland saw the highest number of acceptances -- 12 students will join the lender for summer internships in April-May 2010.
According to the release, some of the other prominent recruiters were McKinsey, Bain, the Boston Consulting Group, Morgan Stanley, Goldman Sachs, UBS, Cadbury, HUL, P&G, Amazon and Microsoft.