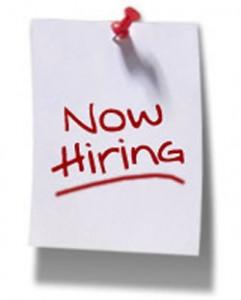 Festival season hiring has picked up in sectors like automobiles and consumer goods amid hopes of better sales during the festival season.

With retail outlets, hotels, restaurants, logistic companies and even telecom firms hiring temporary staff to manage the increased footfall during the festival season or September-December months, festive hiring has gone up by over 25 per cent this year.

Though it is usually unorganised sector, according to Indian Staffing Federation over 100,000 job opportunities are likely to be created across the sectors, in the short span of just four months.

ISF is congregation of India's largest staffing companies.

"In 2011 we have seen an up to 25 per cent increase in hiring of the temporary staffs during the festivities.

"For certain sectors like retail, hiring has increased by 45 per cent compared to last year," Vipul Prakash, vice president, Indian Staffing Federation said.

ISF's members include eight HR majors -- Adecco, Allegis, GI Group, Global Innov, Kelly, Ma Foi Randstad, Manpower and TeamLease -- which together represent close to 50 per cent of the Indian organised staffing market.

In the organised temporary hiring space, as many as 50-60 thousand jobs are expected to open up this year to accommodate festive shoppers. In the unorganised temporary hiring space, as many as 100,000 jobs are likely to be created this year.

The total size of the organised temporary staffs in India is 1.2 million or 12 lakhs.

According to TeamLease, one of the leading temporary staffing solution providers, most of the temporary staffs are hired by retail outlets, malls, FMCG companies to manage their front-end sales, customer care.

Many companies also hire specialised artists or freelance designers to help them with gift-wrappings.

Though
overall, the space in doing well, some of the sectors are not as bullish in terms of hiring as compared to last year.
"Though we are seeing demand from the retail and the FMCG sector, there is muted demand from the auto sector. Last year, auto was one of the major recruiters," Rituparna Chakravarty, vice president, TeamLease Services said.
Moreover, the compensation levels are also flat as compared to last year.
According to Chakravarty, "The compensation for temporary hires is still at last year's level.
"Though there has been an increase of 10 per cent that is due to the overall increase in the base salaries this year."
However, V Suresh, Executive VP of job portal
Naukri.com
, feels that a lot of the hiring is not driven by demand.
"There is a cautious optimism among the recruiters.
"Some of the companies are not hiring temporary staffs because they anticipate increased sales.
"They are hiring just to manage the increased footfall during this time," he added.
The process of hiring usually starts from mid-August. Companies start approaching the hiring firms from Independence day.They start recruiting from September onwards.
But this year due to muted sentiments the hiring process started from late September.
However, the cautious optimism failed to put a dent on the spirit of the job seekers like Shumaila Naqvi.
"If they hire you temporarily, and they feel like you could be an asset to their company then maybe you'll have a permanent job in the long run," says Naqvi.
Naqvi has been hired by a local electronics showroom as the customer relations manager.