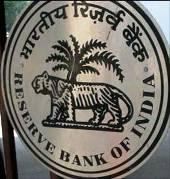 As Reserve Bank of India Governor D Subbarao readies for Monday's mid-quarter review of the monetary policy, a fall in the rate of headline inflation in May might have added to his dilemma.

The challenge would be simultaneously addressing the issues of a weak economic growth and a volatile rupee increasing prices.

"The rupee's sharp depreciation since May has clearly made a case for no rate cut.

"But, since the inflation rate has fallen, RBI will have to take cognizance of that and deliberate if a rate cut is still possible," said a treasury official of a foreign bank.

The Indian currency has fallen eight per cent against the dollar since the start of May.

But the rate of Wholesale Price Index-based inflation eased from 4.89 per cent in April to 4.7 per cent in May -- within RBI's medium-term comfort zone.

Also, India's industrial output grew 2.3 per cent in April, after last year's decade-low GDP growth rate.

Taken together, these raised hopes of a supportive monetary policy from Subbarao, who doesn't mind being called 'inflation governor'.

"These inflation readings, along with disappointing readings on growth, have led us to believe that further rate cut(s) are in the offing.

"However, we do not expect RBI to cut its policy rate in next week's review, since financial market conditions are not conducive for monetary easing," said ICICI
Securities PD Chief Economist A Prasanna in a note to clients.
Some, however, believe there could be chance of a cut in the key policy rate or the repo rate.
"Encouragingly, inflation is still moving in the right direction. We expect RBI to cut the policy rate another 25 bps," Leif Eskesen and Prithviraj Srinivas of HSBC said in a note.
The HSBC economists, however, added they did not rule out the possibility of RBI delaying a rate cut in the light of the rupee's recent weakness.
The Street is also divided on a cut in cash reserve ratio for banks. HSBC, for example, does not believe there will be a cut. It says the liquidity tightness will be addressed by open-market operations.
RBI has conducted only two OMOs this financial year, though bonds have been auctioned every week since April.
Bank of America-Merrill Lynch India Economist Indranil Sengupta, however, sees a 25-bp CRR cut more likely than a repo rate cut.
A reduction in repo at this stage is ruled out, as the falling rupee will put pressure on prices.
A cut in CRR -- the proportion of deposits banks need to keep with RBI in cash -- will help banks reduce lending rate, it is argued.
Monetary transmission was weak as banks had not responded fully with cuts in interest rates despite RBI lowering the repo by 75 bps to 7.25 per cent since January.
Bankers, including SBI Chairman Pratip Chaudhuri, advocated a CRR cut rather than repo to free up liquidity that could be deployed to earn interest.
Banks do not earn any return for parking deposits with RBI.