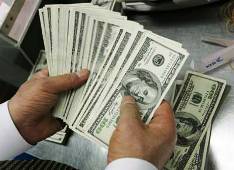 Exports from special economic zones grew by about 31 per cent year-on-year to Rs 4.76 lakh crore (Rs 4.76 trillion) during 2012-13.

Shipments from these zones stood at Rs 3.65 lakh crore (Rs 3.65 trillion) in 2011-12.

Out of 389 SEZs notified, 170 are operational, Export Promotion Council for export-oriented units and special economic zones (EPCES) said in a statement.

It said that these exports are helping in reduction of the widening current account deficit.

CAD, which is the difference between the outflow and inflow of foreign currency, touched a record high of 4.8 per cent of gross domestic product in 2012-13 on rising gold and oil imports.

During 2012-13, SEZs have attracted a total of Rs 2.36 lakh crore (Rs 2.36 trillion) investment and provided direct employment opportunities to over 11 lakh (1.1 million)
people, it added.
However, it said inconsistent tax Policy, especially with the introduction of minimum alternate tax and dividend distribution tax, has discouraged investors.
"If the income tax benefit is not given to SEZ developers and units, the growth of sector will remain a dream not fulfilled," it said.
The council hoped that the Finance Ministry will revisit the tax provisions related to SEZ on the back of declining GDP growth and escalating CAD.
Further, it said in order to gather more investment in the zones, EPCES would organize road-shows in countries like the US, Dubai, Indonesia and Africa in the coming months.
"The objective of the road-Shows is to convey positive signals to the international investment community. During these shows, EPCES will organise conferences and buyer-seller meets," it said.