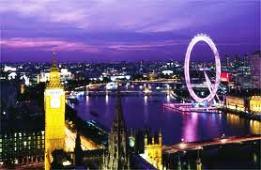 The British discourse on the emotive issue of immigration usually refers to migrants from India and other non-EU countries, but now some of the focus is shifting as a large number of economically-strapped people from the Eurozone move to the UK to escape poverty.

Citizens of countries within the European Union can move and live in any of the countries within the group.

After the Eurozone crisis hit countries such as Greece and Spain, large numbers have reportedly moved to the UK for work or to just live on handouts on the streets.

Nightwatch, a London-based charity organisation, says that it is being "swamped" with destitute people fleeing the troubled Eurozone economies, and warns that it could collapse if the David Cameron Government did not take measures to cut immigration from these countries.

Based in Croydon, Nightwatch, which was formed in 1976, provides clothing and support to poverty stricken people in the London borough.

Chairman Jad Adams told its annual meeting on Wednesday:
"The free movement of poverty is putting unacceptable strains on charitable work. We have already seen the effect of unlimited freedom of movement in the number of clients that we support every night".
He added: "I fear that many people we see as clients are not exercising their treaty rights to come to look for work, but it is simply more attractive to be poor in this country than in some others.
"It cannot be beyond the wit of government to impose simple limits on people to demonstrate they are genuinely seeking work".
Writing in the charity's annual report, Adams said: "The government did not conceive that people would come to the country utterly destitute and reliant on the work of charities such as ours".
In May, Home secretary Theresa May had announced contingency plans to control immigration in the event of the Euro collapsing.
Britain is not part of the Eurozone, but there are fears that if the Euro collapses, there could be a surge of migrants from countries seeking to escape poverty.