The Union ministry of environment and forests (MoEF) has approved field trials of genetically modified (GM) food crops on a conditional basis. Environment Minister M Veerappa Moily on Thursday said though the final call on GM crops would be taken by the Supreme Court, there is no embargo by the apex court on field trials.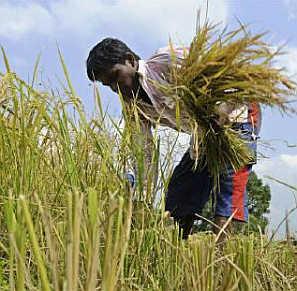 The decision would allow field trials of 200 such varieties, including in rice, wheat, maize, castor and cotton.
"We have given clearances for confined field trials by companies, based on certain conditions," Moily said.
These include consent from the Genetic Engineering Appraisal Committee (GEAC) and from respective state governments.
The ministry's decision was based on the approval by GEAC in March 2013 to allow about 200 successful gene modification trials. Moily has called the next meeting of the statutory committee on March 21.
"We are hopeful the next GEAC meeting will clear the new applications before the coming kharif season," said Ram Kaundinya, chairman, ABLE AG, an association of biotech-led enterprises.
This is contrary to former minister Jayanthi Natarajan's view, who had put the decision on hold, raising legal concerns because of the pending Supreme Court decision.
The ministry of agriculture and MoEF might also file a joint affidavit in the Supreme Court, pleading that field trials of GM crops be allowed. According to MoEF Secretary V Rajgopalan, safety precautions would be ensured for conducting the trials.
The apex court had also set up a technical expert committee, in which a majority of members batted for an indefinite hold on field trials unless a proper regulatory mechanism was in place.
In its March 2013 meeting, GEAC had cleared field trials of GM rice by Mahyco and BASF India, by the Directorate of Oilseeds Research for GM castor, Monsanto India for GM maize, Mahyco for GM wheat trials and GM cotton trials by Bayer, BASF and Mahyco.