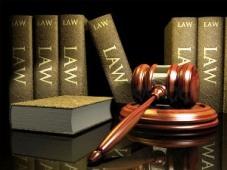 Justice J H Bhatia of the Bombay high court has opined that besides providing suitable work environment to workers, the employers must give them more than the mimimum wages by adopting the principle of 'equal pay for equal work.'
"Industry, which runs on capital, expects more returns whereas labour wants survival and satisfaction. . .unless the workers are paid well they cannot be satisfied and expected to perform.
"Hence employers must go beyond minimum wages and pay more," the judge told a seminar on March 27 in Mumbai.
The main cause for violence in industry appeared to be the exploitation of contract labour. However, engagement of contract labour in the industry cannot be eliminated.
"It is a necessary evil and has become an economic necessity," he said.
The judge cautioned the employers to ensure that workmen were not frustrated and were fully satisfied.
While regular workers were getting higher wages, contract labourers were not compensated properly which leads to dissatisfaction and frustation, Justice Bhatia observed.
Hence, disparity in the matter of payment to regular workmen and contract employees required to be minimised, the judge told the seminar on 'Violence and Militant Trade Unionism in Industry' organised by Twin City Industrial Employers Association.
Furthermore, Justice Bhatia observed, delay in adjudication also caused frustation among workers.
"Sometimes, management is responsible for delay in adjudication process. They take drastic action without following proper procedure and employers in many cases do not take a rational view," he said.
The judge suggested that proper steps should be taken by all the concerned parties, including management, government and labour, to minimise industrial conflicts.
"Instead of having expert lawyers, management experts may also help in disposal of industrial conflicts at a fairly rapid rate. The industry cannot function and survive in the absence of peaceful atmosphere," Justice Bhatia remarked.
Retired Supreme Court Judge M B Shah said industrial production between 1993 and 2005 rose by 40 per cent but industries grew only by two per cent.
This showed that there is more production with less manpower which includes contract labour, trainees and students.
He said majority of issues start with contract labour. Invariably, the gap in wages of regular employees and contract workers is huge and the policy of the management has been to employ contract labour and then forget about their wellbeing.
In today's environment, employer is expected to provide safety net, irrespective of the situation whether the company makes profit or incurs losses.
Variability of pay is not acceptable to organised trade unions and they expect fixed pay for their members irrespective of their performance or whether the company incurs losses, Justice (retired) Shah said.