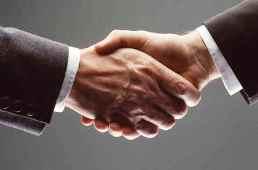 Seven years after entering into a 50:50 partnership, the Subhash Chandra-promoted Zee group is close to buying out Dainik Bhaskar Corp from Diligent Media Corporation, which publishes DNA, the daily English language newspaper.

Asked whether DB Corp was exiting DNA, Girish Agarwaal, director, DB Corp, said, "We are in the process of evaluating it."

DB Corp, which publishes the country's second most widely read paper Dainik Bhaskar, has been gradually reducing its stake in DNA and wants to focus on the growth in regional markets.

"We now have a minority stake in Diligent Media," Agarwaal added, without quantifying the stake it still held.

A senior executive in the know of the developments said the Zee group was already the majority owner in Diligent Media. An emailed query to the Zee spokesperson did not elicit any response.

The Agarwaal family, promoter of listed company DB Corp, also controls FM channels and is planning to divest 5-10 per cent stake in the company through an auction.

The promoters currently hold 86.43 per cent stake and have to bring it down to 75 per cent as part of regulatory guidelines.

The market capitalisation of the company is Rs 4,022 crore (Rs 40.22 billion), so the promoters would fetch substantial cash through such a sale.

Agarwaal confirmed the move but did not disclose the date for the auction or the floor price.

DNA, which was launched in 2005 in Mumbai with aggressive marketing campaigns, has not been able to deliver on its much hyped promise.

It has a combined readership of close to 900,000.

Initially, DB Corp had management and editorial control over the broadsheet, with Sudhir Agarwaal of DB Corp the managing director.

In 2009,
the control was passed on to Chandra.
An agreement was reached between the two partners on a rotational model of management control.
"Both partners now feel the shared management control is not working," said a person familiar with the development.
The paper is now being managed by Zee, with Chandra transferring some of his key associates to DNA.
According to media analysts, Dainik Bhaskar's move may have been prompted by its belief that the market for English language daily newspapers is already too crowded.
For a while, the Dainik Bhaskar group has been focusing on Tier-2 and Tier-3 towns that contribute 60 per cent of the industry's revenue.
It recently entered the Marathi market by launching four editions and strengthened its position in Rajasthan and Jharkhand by launching more editions.
It also plans to launch in Bihar.
Currently, the Bhopal-headquartered Dainik Bhaskar is published from 13 states, including Madhya Pradesh, Gujarat, Punjab, Maharashtra and Rajasthan.
It has 64 editions across four newspapers -- Dainik Bhaskar (Hindi), Divya Bhaskar (Gujarati), Divya Marathi (Marathi) and Business Bhaskar (Hindi).
Dainik Bhaskhar has an average readership of 14.6 million.
Apart from its stronghold in print, it also runs 94.3 My FM with 17 stations.
On the other hand, Zee group is bullish about DNA.
"There is a big opportunity in the space for English language dailies, and we intend to exploit that," says a senior executive.
The network is also in talks to buy 51 per cent stake in English news channel NewsX, jointly promoted by Nai Dunia owner Vinay Chhajlani and former
BusinessWorld
editor Jehangir Pocha.
If the deal goes through, it will mark its entry into the competitive general English news space.