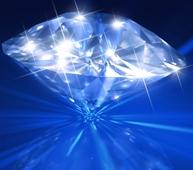 Meghnath Acharya, a diamond cutter from Bihar who migrated back to his native place for farming, is unwilling to resume the job due to insecurity despite repeated calls from his Surat-based employer.
Like Meghnath, many skilled workers that were laid off during the last global economic meltdown, shifted to their native place to pursue farming activities which, they feel, is better in the wake of a sudden spurt in agricultural commodity prices.
Diamond cutting and polishing industry had laid off over 20 per cent of its skilled labour (total estimated strength is one million).
Of that about 60 per cent, many of them with large corporate houses with more than 500 workers, have already returned to their work as their respective employers have provided job security with a minimum employment guarantee of one year.
They have also raised their salary and other income to lure them. Although, there is no absolute date to support the claim, there are rumours in the industry that workers' average daily wages have been raised significantly by 35-50 per cent, said Sabyasachi Ray, executive director, Gems & Jewellery Exports Promotion Council.
Another 20 per cent, who had migrated to other industries such as the zari industry in Surat, are also looking at good opportunity and lucrative offers to come back, but, of course, not at the cost of current employment.
But, the zari industry in Surat has gradually lost its lustre over a period of time, offering a good opportunity for the diamond sector to bring skilled workforce back to stream, said Sanjay Kothari, ex-Chairman of GJEPC.
But, the industry is doubtful about the remaining 20 per cent, an estimated 40,000-50,000 skilled workers that had shifted to their native place for pursuing agriculture. Many primary and middle school educated youths from Bihar and West Bengal migrate to industrial cities including Mumbai and Surat, and join diamond cutting and polishing sector.
The industry, however, offers daily wages including staying facilities in the factory which not only sorts out labourers' immediate problems but also gives some cash balance to bring up their family members in their respective native places.
The industry is working on an individual basis to bring skilled workforce back with guaranteed jobs, a raise in daily wages, insurance premia and investments for their higher education for enhancement of their skills further.
Still, labourers like Meghnath are not willing to come back as they want longer duration of employment guarantee.
"I do not see the return of those skilled workforce who earns Rs 5,000 -7,000 a month in native places from agriculture and other employment guarantee schemes run by the government as the same earning will lead them no where in the cities like Mumbai or Surat due to high cost of living," said Kothari.
However, there will be no substantial loss to the industry due to decline in skilled workforce, he added.
Praveen Shankar Pandya, chairman of Diamond India and managing director of Revashankar Gems, said that the industry has not yet recovered fully from the losses in the second half of the last financial year.
Although, the industry has gained 70 per cent from the afore mentioned level, the recovery is basically from trading activities. Basic manufacturing activities have declined in the third quarter of the current financial year. Rough availability is scarce.
The recently ended Christmas and New Year jewellery sales were good and the coming quarter is expected to remain upbeat on the signs of recovery in global financial markets, the remarkable level of 2006-07 is unachievable in Wednesday's environment, Kothari added.