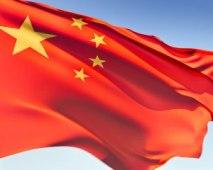 Rebuffing allegations that RMB Yuan was undervalued, China today asserted that the value of the currency is very close to its equilibrium and the exchange rate will continue to be stable this year.

"The value of RMB yuan is very close to its equilibrium," Yi Gang, deputy governor of the People's Bank of China, the central bank, told media in Beijing on Wednesday. Yuan is the name of a unit of the renminbi currency.

"The exchange rate of RMB will be more balanced and resilient and . . . basically stable this year," he said.

Since China activated exchange rate reform in 2005, the value of RMB yuan against US dollar has surged by more than 30 per cent, he said refuting persistent US allegations that as world's largest exporter China benefited by keeping low exchange rate for its currency.

The currency ended its appreciating trend last year as shrinking trade surplus and capital outflow have increased its depreciating pressure, Yi Gang said.

The Chinese central bank's deputy governor said he wished that the currency policy makers of the world's major economies could observe the consensus, reached at the G20 meeting last month, of making no competitive currency devaluation.

"There
is no winner in a currency war," he said.
China is fully prepared for a looming currency war should it, though "avoidable," really happen, he had said last week.
"In terms of both monetary policies and other mechanism arrangement, China will take into full account the quantitative easing policies implemented by central banks of foreign countries," he said.
Since Japanese Prime Minister Shinzo Abe took his post, the yen has fallen by 20 per cent as a result of bold inflationary moves.
The yen has been veering between 92.30 and 94.30 versus the US dollar over the past couple of weeks, the lowest in more than a year.
Analysts fear that the move may force other economy to competitively devalue their currencies to sustain advantages in trade, a state run Xinhua news agency report said. In November last year, the US had said Chinese currency still remained significantly undervalued.
The US Department of Treasury had said in its Semi-Annual Report to Congress on International Economic and Exchange Rate Policies that China's currency still needs to further appreciate against the dollar and other currencies.
"The available evidence suggests the RMB remains significantly undervalued and further appreciation of the RMB against the dollar and other major currencies is warranted," it said.