India's top copper smelter can stay open, but should take extra steps to prevent pollution, an environmental court said on Monday, ensuring that over half of the country's output of the metal stays on stream.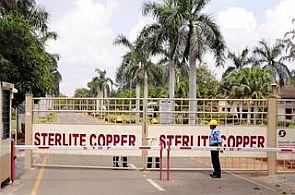 The Sterlite Industries plant, which produces 30,000 tonnes of copper per month, was shut for more than two months from March 30 after complaints from residents over emissions, forcing India to increase imports of copper.

The plant re-opened on June 16 after an interim order from the court. Sterlite, a unit of London-listed Vedanta Resources Plc, says the plant's emissions are not above prescribed limits.

Judge Swatanter Kumar said an expert committee found no instance of emissions beyond set limits but asked Sterlite to take additional anti-pollution measures, such as regular maintenance and better air-quality monitoring.

Sterlite's shares closed up about 3 per cent after the verdict, though the company's legal hassles are not over yet. The Supreme Court on Wednesday will hear
a previous appeal of the local pollution board requesting the closure of the plant.
The closure of the plant had forced Vedanta to export 4,000 tonnes of refined copper per month from Dubai to customers of Sterlite.
Vedanta would continue to export these quantities until production stabilises at the India plant, P. Ramnath, chief executive of Sterlite Copper, told
Reuters
.
The Sterlite smelter has long been the target of protesters and politicians who call it a risk to fisheries in the coastal town of Tuticorin, near the southern tip of India.
Several cases have been filed against Sterlite since the plant started in 1996. In a different case, India's top court in April fined the company about $18 million for breaking environmental laws at the smelter.
Sterlite, whose parent is controlled by billionaire Anil Agarwal, has been waiting for government clearances to double the capacity of the smelter to 800,000 tonnes a year.
Cable makers such as Finolex Cables Ltd and Precision Wires India Ltd have traditionally bought copper from the two biggest producers, Sterlite and Hindalco Industries Ltd.