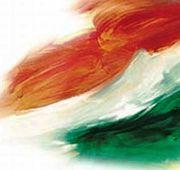 Disruption of work, levy to insurgents, targeting of communications and security concerns stall development.
The faceoff with Naxalites is hurting India's industry. Even as the battle to regain mineral-rich areas from the control of the Naxalites kicks off, businesses are bearing the brunt of the violence and losing big money.
With the confrontation only likely to escalate, many entities fear their operations could suffer big time in the crossfire.
The 267-km Essar pipeline which carries iron ore slurry from a beneficiation plant at Bailadilla (Chhattisgarh) to its pellet plant at Visakhapatnam (Andhra Pradesh) was blown up by Naxalites in June 2009 near Chitragonda (Orissa), close to Chhattisgarh border.
Further, differences between Naxalite groups in Chhattisgarh and Orissa has delayed its repair.
Despite best efforts, Essar has not been able to fix it, as the rebels have repeatedly threatened technicians and not allowed work to be done. It recently sought Central Industrial Security Force cover for the pipeline.
"The repair work has been stalled as the Naxalite groups in Orissa and Chhattisgarh are divided on the issue," said a top intelligence official in Chhattisgarh.
The group in Orissa does not want Essar to carry ore slurry through the pipeline, while the one in Chhattisgarh wants to restore the operation, the official added.
Following this, Essar has suspended operations in its 4-million tonne beneficiation plant at Bailadilla in Dantewada district. Essar is losing Rs 2 crore a day, said a company official. It runs its pellet plant in Visakhapatnam by sourcing iron ore from elsewhere and transporting them through railway rakes.
Operation Green Hunt has made things difficult. The state government is not equipped to fight the Naxalites. Essar has now deployed private security personnel for the repair work.
No progress has been made on its 3.2-million tonne steel plant close to Bailadilla, too. Only 5 percent of the land has been acquired, as the Naxalites are against it; getting access to the mines is another challenge.
Around 80 per cent of the country's high-grade iron ore is in the red corridor. Orissa has 33 percent of the reserves; Chhattisgarh, 19 per cent; Jharkhand, 27 per cent.
Out of the total reserves of 23.59 billion tonnes of iron ore, 13 billion tonnes is haematite ore (high-grade ore) and 80 percent of that is in the Naxalite-infested areas.
The unknown deposits could be much more, as exploration has not taken place due to heightened Naxalite activity. Small companies that bagged mining leases could not start work in the Bastar region, following Red terror. Many industrial projects are also stranded in Chhattisgarh.
Tata Steel's project in Chhattisgarh continues to be stuck, as the state government is yet to take possession of land. Around 80 percent of the landowners have been paid, but they are yet to be evacuated. Its project in Jharkhand has not been affected, as Operation Green Hunt is yet to start there. Companies are clearly concerned.
JSW's Salboni project in West Bengal is another case in point. The project site is about 30 km from Lalgarh, the centre of Naxalite insurgency in Bengal. A boundary wall for the project spread over 4,877 acres is being constructed. Yet, there's uneasiness.
Biswadip Gupta, joint MD & CEO, JSW Bengal Steel, said: "We are concerned, but we are here to stay. There is no problem near the site as of now."
Business has been under attack in neighbouring Orissa. Naxalites have been blowing up railway tracks, disrupting loading of minerals, raiding mineral deposits or damaging telecom towers.
The growing clout of Naxalites in the districts bordering Andhra Pradesh, Chhattisgarh and Jharkhand is hurting business activities.
Nalco's alumina and bauxite mining complex at Damanjodi in Koraput district was attacked by the rebels in April last year, leading to the death of 10 CISF jawans and disruption of work for about a month.
As a result, its Rs 1,400-crore (Rs 14-billion) expansion of the Damanjodi complex in the second phase is running six months behind schedule. Contractors are unwilling to resume work.
The cost of running the Damanjodi refinery and bauxite mining complex of Nalco has gone up by about 10 per cent, as the contractors undertaking operation and maintenance have jacked up their rates to, they claim, pay 'protection money', also called levy, to the Naxalites. Nalco may also find it difficult to mine bauxite at the Patangi reserves being allotted to it.
The scare of the rebels has also been felt by the Railways in freight loading as well as in operations of passenger trains. The revenue-generating Kirandul-Kottavalsa line of the East Coast Railway has been susceptible to Naxalite violence.
"There have been sporadic instances of Naxalites attempting to disrupt loading at the all-important Kirandul-Kottavalsa line which, among other things, carries iron ore from Bailadilla mines of NMDC," said a railway official. This line is vulnerable to Naxalite violence as it passes through Dantewada, a Naxalite stronghold.
"They (Naxalites) have threatened the station master and brought a complete halt to iron ore loading during the night," said the official who did not wish to be identified.
The Kirandul-Kottavalsa line usually loads 15-16 rakes everyday and in the event of a Naxalite attack, cuts down by five-six rakes.
Each rake carries around 4,500 tonnes of iron ore. The Naxalites have also been disrupting passenger trains by blowing up tracks frequently around Bhalulata station in Orissa under the South-Eastern Railway.
In the past couple of years, the towers of mobile operators have turned out to be the soft targets of Naxalite violence. Industry sources estimate that at least 30 towers have been destroyed by Naxalites in the last two years. The Naxalites are targeting the towers to snap any communication among the police and the security forces, a senior police officer said on condition of anonymity.
With contributions from Dillip Satapathy, Ishita Ayan Dutt & Ranju Sarkar