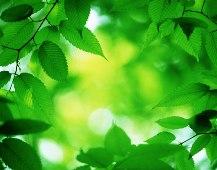 Starting from plating up green food to offering discounts on environment-friendly rooms to launching a new eco-sensitive infrastructure plant, corporate India is going the whole hog to show its greener side this environment day.

With the hype and hoopla, created around the World Environment Day (June 5), many companies across categories -- hospitality, consumer goods, apparel and even cosmetics -- are trying to make the most of the occasion.

Most restaurants in New Delhi and Mumbai are offering 'green salads' and special organic food on the menu to mark the day.

Taj Vivanta in Chennai is encouraging guests to stay in the hotel's Earth rooms on the environment day.

The hotel is also offering a 15 per cent additional Taj InnerCircle points for members who are going to pick Earth rooms instead of the normal ones.

However, civil society activists demand more concrete steps than token measures from corporations to protect the environment.

"The World Environment Day is gradually becoming another marketing gimmick for some players," according to Himanshu Thakkar of South Asia Network on Rivers, Dams and People. Media and the civil society must bring out real environment-friendly initiatives undertaken by companies rather than focusing on their green programmes,
he added.
Beverage maker Coca Cola argued corporations are increasingly becoming action-oriented as far as green steps are concerned.
"It's the culmination of a year-long environment initiatives that we take, ranging from reducing our carbon footprint and making our plants environmentally sustainable.
Since June 5 is declared world environment day, we organise various programmes to make our stakeholders aware about sustainability," the Coca Cola India spokesperson said.
Dipankar Ghosh, partner, (climate change and sustainability advisory services) of Ernst & Young, said, "Companies do realise that a one-day gimmick is not going to help them. If it is not backed by sound environment initiatives, it is not going to help the companies."
According to Maruti Suzuki India Ltd and Tata Group, the environment day is more than a one-day celebration.
Tata Steel is launching a compost plant in Jamshedpur tomorrow, the first plant in Jharkhand to help address the climate change need.
Maruti Suzuki also conducts year-long programmes on tree plantation.
An annual event since 1972 , the environment day is dedicated to stimulate global awareness of the environment. The day is commemorated every year on June 5.
The host for World Environment Day 2012 is Brazil. The theme is Green Economy: Does It Include You?