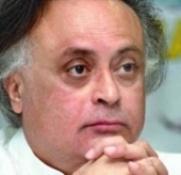 Minister of State for Environment and Forests Jairam Ramesh said India will forward its domestic goals on climate change as its action plan under the Copenhagen Accord to the Conference of Parties (COP) of the UN Framework Convention on Climate Change (UNFCCC).
Under the Accord, nations have to submit their action plans by January 31.
"We have a national action plan on climate change. We have announced that we will reduce emission intensity by 20-25 per cent on 2005 levels and that we will have a low carbon growth strategy," Ramesh said in an exclusive interview to Business Standard. "There are no new announcements to be made."
Critics, however, caution that India could come under international scrutiny if it takes its domestic measures to the international community. It would need to be seen if this would imply a point-by-point review of India's development plans by the international community.
There are several roadblocks to cross before the Accord can be operationalised. One of India's negotiators at this climate change meeting, Prodipto Ghosh, said the Accord was negotiated outside the UN conference agenda, and only noted, not accepted by the Conference; it is not clear how it would be operationalised.
"This has to be approved by all member-countries for it to be an outcome under the UNFCCC. So far, it has not been accepted by COP, so the question of its relationship to the UNFCCC is unclear," said Ghosh, a former Union secretary in the ministry of environment and forests.
Ramesh said he had written to his three counterparts in the BASIC (Brazil, South Africa, India and China) group to have a meeting in New Delhi in the third week of January before "everyone finalises the entry into the appendix". He agreed there were challenges ahead. "The main challenge is that an agreement by 29 countries needs to be converted into one by 194 countries."
Mainstreaming the Accord will be a big challenge, he said. "The big challenge is to mainstream the Accord and ensure that it facilitates the two-track process. The Copenhagen Accord is no substitute for the UNFCCC and a lot of discussions are happening in this regard. "
Domestically, Ramesh said, several actions have been taken. The Planning Commission will soon announce the constitution of an expert group to look at low-carbon growth strategies. By end-May, India will have an emissions inventory as well. "Today, the latest year for official data on emissions is 1994." An Indian National Network for Climate Assessment (INCCA) has been set up.
INCCA, a network-based programme will segment India into four sectors of agriculture, water resources, biodiversity and health. It will also divide the country into the Himalayan ecosystem, Western Ghats, coastal areas and the North East. INCCA will submit its first assessment report by November this year.