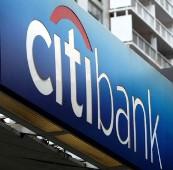 Citigroup has agreed to pay $285 million to settle charges brought by the Securities and Exchange Commission that it misled investors in a billion dollar derivatives deal, even as the US regulatory body brought separate charges against an Indian-origin portfolio manager who was primarily responsible for the transaction.

The SEC has charged Citigroup's principal US broker-dealer subsidiary with misleading investors about the $1 billion derivatives deal tied to  the US housing market.

Citigroup then bet against investors as the housing market showed signs of distress, leaving investors with losses while Citigroup made $160 million in fees and trading profits.

The agency brought separate charges against Credit Suisse's asset management unit, which served as the collateral manager for the derivatives transaction, as well as against Samir Bhatt, the Credit Suisse portfolio manager primarily responsible for the transaction.

The SEC instituted related administrative proceedings against Bhatt, who has not admitted or denied the SEC's findings.

He has consented to the issuance of an order directing him
to cease from committing any future violations.
He has also been suspended from associating with any investment adviser  for a period of six months.
The SEC separately charged Citigroup employee Brian Stoker who had structured the deal.
"The securities laws demand that investors receive more care and candor than Citigroup provided to these investors," director of the SEC's Division of Enforcement Robert Khuzami said.
"Investors were not informed that Citgroup had decided to bet against them and had helped choose the assets that would determine who won or lost," Khuzami said.
According to the SEC's complaints filed in US District Court for the Southern District of New York, as the derivatives deal defaulted, about 15 investors lost virtually their entire investments while Citigroup received fees of approximately $34 million for structuring and marketing the transaction and additionally realised net profits of at least $126 million from its short position.
The settlement, subject to court approval, requires Citigroup to pay $160 million in disgorgement and a $95 million penalty.
The total $285 million will be returned to investors through a 'Fair Fund' distribution.