India's largest domestic drug maker, Cipla, sold its emergency contraceptive brand, i-pill, to Piramal Healthcare in a deal worth Rs 950 million (Rs 95 crore).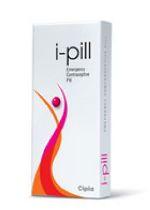 i-pill, a two-year-old brand, is sold over the counter and does not require a prescription. It is India's largest-selling emergency contraceptive, followed by Mankind Pharma's 'Unwanted 72' and Morepan Laboratories' 'Option-72'.
Kotak Investment Banking was the exclusive financial advisor to Cipla for this transaction.
Amar Lulla, joint managing director of Cipla, said the sale was driven by the company's decision to focus on prescription drugs, its core competence.
Cipla is the largest seller of drugs in the country. It sells 924 prescription drugs and has a market share of 5.38 per cent. Ranbaxy, the second largest seller, has a market share of 4.91 per cent, with 565 products.
The i-pill is among the top 300 pharmaceutical products in the country and had sales of Rs 30.9 crore  for the past 12 months, shows the data from ORG IMS, the drug sales tracking agency. Actual sales would be much higher, as ORG IMS only tracks sales through stockists and not those through other channels.
The Drug Controller General of India had allowed OTC sales of emergency contraceptives in 2006.
The OTC market in India is estimated to be around $1.8 billion (Rs 8,190 crore) and growing annually at 18 per cent, Piramal Healthcare said in a statement.
"In two years, the emergency contraceptive market has grown to about Rs 100 crore and we are confident that i-pill has big growth opportunities in future in the country," said Murari Rajan, executive director of Piramal Healthcare.
"i-pill empowers Indian women to remain in control of their future without resorting to emotionally and medically stressful alternatives like abortion," said Swati Piramal, executive director, Piramal Healthcare. 
The pill contains Levonorgestrel, a progestogen hormone which helps prevent unwanted pregnancies if taken within 72 hours of unprotected sexual intercourse.
The government had recently banned advertisement of emergency contraceptives, following concerns that the young generation might misuse the product as a routine contraceptive pill, instead of using it in emergency situations.
Rajan said the company would continue to look at acquiring more brands for the local market.
He said Piramal Healthcare's OTC division, started five years earlier, had a turnover of over Rs 100 crore, powered by popular brands such as the Lacto Calamine skin care range, nutritional supplement Supractiv Complete, Saridon and the Polycrol antacid.
While Cipla's shares rose 2.46 per cent on the Bombay Stock Exchange on Tuesday to close at Rs 341.70, shares of Piramal Healthcare rose by 3.4 per cent to close at Rs 425.65.