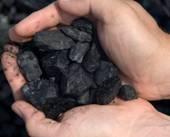 The world's largest coal miner Coal India Ltd may soon come out with a solution for all land-related issues faced by the mining companies.
The company is contemplating to introduce a mining-cum-agricultural-business model in association with the agro-business of the council of Confederation of Indian Industry, for co-operative farming in mining areas and the distribution of those products to market.
"We are trying to engage the agro-business wing of CII for this plan. The idea is to take physical possession of land, decide what to produce, where to market and what technology to use.
For example, if we take 1,000 acres we will give employment to the people in first 100 acres where mining is going on and for the next 900 acres we will do co-operative farming. It will be an end-to-end solution," said Partha S Bhattacharyya, chairman and managing director of Coal India.
The CIL chairman is slated to meet CII agro-business council, chaired by Rakesh Bharti Mittal, on February 15 to discuss this scheme.
"It should essentially be cash crops. It should fetch a proper market where the commission of the middlemen can be avoided. This will allow uplift in the living
conditions of people in the mining areas," he said.
The project will be part of rehabilitation and resettlement initiative by the state-run coal major, but would not handle the profit of the agricultural business.
"It is a commercially-driven technologically-induced co-operative farming of cash crops with complete end-to-end solution. At the same time we will give jobs; if 500 get employed another 5,000 will be living out of that farm," Bhattacharyya said.
When mining gets over in the first 100 acres, agricultural activities will resume.
According to a senior CII official, if the project works out the area will be buzzing with agricultural activities even if the mining gets over.
"The idea is the brainchild of Coal India. We will come out with a final format after the initial meeting next week.
However, this will help in increasing employment, agricultural productivity and making the waste land operational," the official said.
"It may be a contract-corporate farming. After hearing the Coal India model, the industry will look into what can be done."