RBI has taken a balanced approach in its credit policy considering various developments across the globe and their near term impact feels ICICI Bank CEO Chanda Kochhar.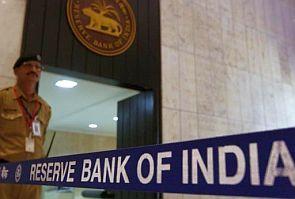 "Given the recent trends in the foreign exchange market, the reduction in the MSF rate and the minimum daily CRR requirement for banks is a welcome move," Kochhar said.

She feels the policy signals that the repo rate will be the key policy tool for RBI from now on, as RBI's intention to cautiously unwind the exceptional measures and place greater emphasis on the long term growth-inflation dynamics.

"This should be viewed as positive for the long-term economic environment as well near term stability in financial markets," Kochhar said in a statement.

The move to reduced the Marginal Standing Facility (MSF) rate by 75 basis points to 9.5 per cent may create will help is a step towards easing out of policies feels KPMG.

"We believe the further easing out of policies will be on-going basis and the timing and direction of further actions will be contingent upon exchange market stability, and can be two-ways," said Kuntal Sur, Director, KPMG India.

The oldest industry association in India CII feels that the Reserve Bank of India should have kept the repo rate unchanged as India Inc is already reeling under pressure of high cost of capital in a tight liquidity situation.

"We understand that the RBI needs to strike a balance between inflation, currency and growth - which is a extremely difficult. Industry would have liked reduction in headline rates. The reduction in MSF by 75 bps is encouraging as this is working as the short term interest rate,"
said Chandrajit Banerjee, Director General, CII.
"CII is fully appreciative of the RBI's concern on inflation, but as we have been pointing out all along, this is a supply side led issue and therefore, at this point of time, growth should have found priority for the Central Bank," added Banerjee.
ASSOCHAM also feels that Raghuram Rajan did what was right in the current scenarios. "In his maiden policy review, the new Governor of the Reserve Bank of India deftly combined the need for making a start towards rolling back its tightening measures instituted since July 2013, along with the objective of addressing the need to anchor inflation and inflation expectations," Rana Kapoor, President, ASSOCHAM, said in a statement.
ASSOCHAM feels that the concomitant reduction in spread between the MSF and the repo rate by 100 basis points will be instrumental in curbing volatility in short term money market rates by moderating the pressure on overnight borrowing costs.
"The focus on altering the path of current account deficit and reviving prospects for domestic financial savings signals RBI's resolve towards providing structural stability to the exchange rate," Kapoor said.
Real estate developers' association CREDAI 'appreciated' RBI's prudent money management but also called for concentration on growth as well, looking at a promising fourth quarter.
"It is equally important for the RBI to promote economic growth by encouraging real estate and infrastructure development even as the new Governor has inflation on his mind," CREDAI Chairman Lalit Kumar Jain said.
He said MSF reduction may cut cost of funding to Banks but raising Repo Rate will negatively impact sentiments, ultimately affecting sales.