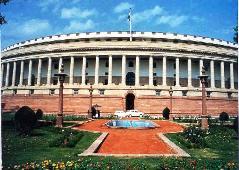 Tripura Chief Minister Manik Sarkar on Wednesday criticised the Centre for not enacting a uniform law for controlling chit fund companies which operate after getting license from central government.

"The chit fund groups launched their business in various states by obtaining license from various bodies of the central government and they identified themselves as the micro-finance groups.
"So, it becomes difficult for the states to take action against them," Sarkar told reporters in Agartala.

"It should be the responsibility of the central government to enact a uniform law to regulate them. Despite our repeated requests to the central government they did not enact any such rules," said Sarkar, also a senior CPI-M leader.

Sarkar, who is also the home minister of the state, said his government was keeping a close surveillance on the functioning of the chit funds in the state and had enacted a rule for protection of the depositors.

Sarkar, who had just returned from Delhi, held meeting with Finance Minister Badal Chowdhury and the fiance secretary and asked them to keep vigil on the chit fund companies.

Meanwhile, many agents of Saradha groups and their depositors yesterday lodged complaints to the police here and West Tripura District Magistrate that the commission of the agents were not being paid and depositors' money not being returned with benefits.

The police said they would take action on the basis of the complaints.

The chief minister refused to comment about what was happening in other states in connection with chit fund groups.