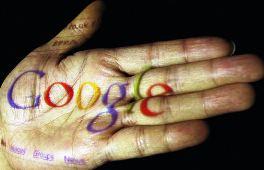 A Chinese writer sued the search engine giant Google for illegally digitising her book for online reading and downloading in a Beijing court.
Shanghai-based writer Wang Shen, who uses the pseudonym Mian Mian, alleged her copyright on the book, Acid Lover (Yansuan Qingren), was infringed and required a public apology from Google, as well as 61,000 yuan ($8,900) in compensation.
Her lawyer, Sun Jingwei, said in court that Google Books scanned and saved the published work for visitors to read and download.
Its search results, which displayed parts of the book, are also alleged to have damaged the completeness of the work, state run China Daily reported.
By the end of 2009, Google had scanned and saved about 80,000 Chinese books without the writers' authorisation, it said.
Its proposal to share sales revenue with the owners of the copyrights has repeatedly been declined and no progress has been made on that front, according to the China Written Works Copyright Society.
The two defendants, both based in China, are Google Information Technology (China) and Beijing Guxiang Information Technology Co Ltd, operator of google.cn Google faced similar accusations before it moved to Hong Kong following a spate with the Chinese government over censor regulations.
According to legal experts, since a transnational lawsuit takes longer to resolve and it is difficult for the plaintiff, in this case Mian Mian, to obtain evidence to prove Google copied her whole book outside China, the plaintiff sued the search engine provider and operator, instead of the corporation.
Google China spokeswoman Marsha Wang earlier confirmed the corporation had deleted Mian Mian's work shortly after it became aware of the litigation, which cut off the possibility of obtaining further evidence.
The defendants' lawyer, Andy Yang, denied copyright infringement and claimed the two China-based companies 'did not scan the pictures and the scanned files were not saved on the defendants' servers'.
Mian Mian, who did not appear in court, earlier said her lawsuit is not targeting Google, but intends to show multinational companies that not every Chinese writer is 'vulnerable to tricks'.