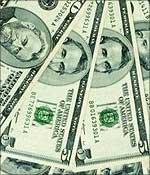 Britain and Bill Gates on Monday joined hands to pledge more than $2.3 billion to vaccinate over 80 million children against preventable conditions such as pneumonia and diarrhoea in poor nations by 2015.

British Prime Minister David Cameron told the Global Alliance for Vaccines and Immunisation, a donors conference in London, that the new funding arrangement would help 'vaccinate more than 80 million children against diseases such as pneumonia and diarrhoea.'

The conference, being attended by world leaders, charities, private companies and philanthropists, including Microsoft chief Bill Gates, is discussing how to generate the funds to ensure children receive protection against potentially fatal diseases.

"In addition to our existing support for GAVI, we will provide 814 million pounds of new funding up to 2015," Cameron said.

"This will help vaccinate over 80 million children and save 1.4 million lives."

"That is one child vaccinated every two seconds for five years. It is one child's life saved every two minutes. That is what the money that the British taxpayer is putting in will give", he said.

The conference will be told that the lives of millions of youngsters are at stake because of a funding crisis in attempts to keep them free from disease.

Cameron and Bill Gates, one of the world's most successful business chiefs and philanthropists, are urging the world to support the case.

Gates told the conference that his Bill and Melinda Gates Foundation was pledging an additional $1 billion (616 million pounds) over the next five years to help the vaccination campaign.

The money adds to a pledge made by Australia's Foreign Minister Kevin Rudd yesterday who said his country would donate $210 million to GAVI over three years until 2013.

More international donors, including the US, France, Germany, Japan and others, are expected to add their pledges later on Monday in an effort to stump up an extra $3.7 billion needed by GAVI to fund its programmes through to 2015.

Cameron acknowledged that the increased cash for vaccinations -- part of the UK's goal of devoting 0.7 per cent of national income to aid by 2013 --
would be 'controversial' at a time of cuts in spending on public services at home.
He told the conference: "At a time when we are making spending cuts at home what we are doing today and the way we are protecting our aid budget is controversial.
"Some people say we simply can't afford spending money on overseas aid right now, that we should get our own house in order before worrying about other people's problems.
"Others see the point of helping other countries to develop, but they don't think aid works anyway, because corrupt dictators prevent it from reaching the people who really need it."
But the Prime Minister rejected these arguments.
"I think there is a strong moral case for keeping our promises to the world's poorest and helping them, even when we face challenges at home," he said.
"When you make a promise to the poorest children in the world, you should keep it."
Cameron recalled watching the G8 summit at Gleneagles and the Live 8 pop concert in 2005 and thinking it was right that world leaders should make public pledges to help the poorest countries.
"For me, it is a question of values," he said.
"This is about saving lives. It was the right thing to promise. It was the right thing for Britain to do. And it is the right thing for this government to honour that commitment."
Some people were pressing him to put off aid commitments until after Britain's economy is back on an even keel, said Cameron.
But he insisted: "We can't afford to wait. How many minutes do we wait? Three children die every minute from pneumonia alone. Waiting is not the right thing to do. I don't think 0.7 per cent of our gross national income is too high a price to pay for saving lives."
And Cameron said that there was a 'strong practical' argument for aid, as it would help transform poor countries in Africa into trading partners for the UK, and would prevent the conditions which lead to mass migration, radicalisation and terrorism.
"If we invest in countries before they get broken, we might not end up spending so much on dealing with the problems. Whether that's immigration or new threats to our national security," he said.