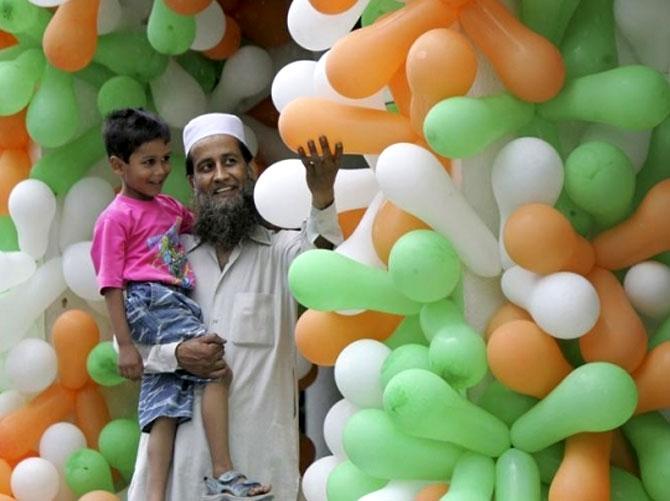 Child plans are making a bigger comeback in the Indian insurance market, with the trend of buying plans for young children and infants emerging.
"We believe this trend is emerging because of increased sensitivity of young parents towards the rising cost of education.
For example, the cost of a medical degree (from one of the leading colleges) in India, 10 years and hence, will be around Rs 45,00,000, while the same degree from a reputed college internationally will cost around Rs 2 crore (Rs 20 million)," said Rishi Piparaiya, director - Marketing & Sales, Aviva Life Insurance.
Piparaiya said the industry expected to see more demand from the self-employed classes, although by a small percentage, compared with the salaried class.
According to him, Aviva India planned to continually innovate and launch more plans in this space.
Unlike traditional life insurance term plans, in child plans, the death benefit is paid if the policyholder dies, and the policy continues with the balance premiums being paid by the insurer.
Children's plans are offered both as traditional and unit-linked. Traditional plans offer fixed returns, at maturity or at fixed intervals. Unit-linked plans can either cover the parent or the child.
Unit-linked plans or Ulips continue to be expensive compared to other instruments, say certified financial planners.
From the premium you invest, a policy allocation charge, ranging between five and seven per cent (first-year) is deducted. In subsequent years, it is decreased to two-to-three per cent.
Tarun Chugh, managing director & CEO, PNB MetLife explained that they have a Ulip child plan and are looking at launching a unique child plan on a traditional platform shortly.
"We have often seen that the key trigger for purchasing a life insurance plan is financial protection for the family, followed by saving for the child's future education.
Several market researches also reflect this behaviour. Insurance is the only product that ensures that the corpus one has planned for their child's future, is available, whether they are present or not.
It is mostly parents in the age-group of 31-40 years who invest in child plans," he said.