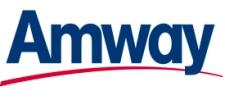 Direct selling major Amway India expected hope that the corporate affairs ministry will come up with the draft guidelines for the direct selling industry in India within a month.
"The Centre had constituted a committee to suggest recommendations for drafting a regulatory framework for the direct marketing sector. As per the information that we got, the draft guidelines may be out within a month," said William S Pinckney, managing director and chief executive office of Amway India, a former chairman of India Direct Selling Association.
Currently, Kerala and Rajasthan are the only states that came out with guidelines for the sector. The committee set up by the ministry include representatives from the finance ministry, corporate affairs ministry, ministry of consumer affairs and the Reserve Bank of India.
"We are pushing for a legislation at the Centre now," Pinckney said.
The Centre move is mainly aimed to differentiate between
genuine direct selling companies and fraudulent companies, and also about including the sector under a ministry.
The direct selling industry in the country is set to see a 20 per cent year-on-year growth, Pinckney added. According to an Ernst and Young report, the industry is estimated to touch Rs 7,120 crore (Rs 71.2 billion) by the end of 2012-13.
Meanwhile, Amway would set up its first manufacturing facility in the country at an estimated investment of about Rs 550 crore (Rs 5.5 billion).
"We have purchased about 50 acres in Tamil Nadu and will start construction by February 2013. Production is expected to start by the end of 2014," he said.
Along with this, Amway India is also planning to set up its research and development centre for India-specific products - with a focus on health and beauty categories.
The company aims to achieve a turnover of Rs 2,400 crore (Rs 24 billion) in the calender year 2012, up from Rs 2,100 crore (Rs 21 billion) last year.