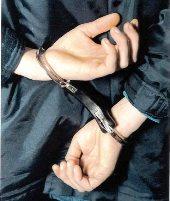 The government on Thursday said the CBI, the Ministry of Corporate Affairs and the Forward Markets Commission will take action against the National Spot Exchange Ltd, which was an unregulated entity and violated norms from day one.

"The Mayaram panel report has suggested that the Central Bureau of Investigation, FMC and MCA must take appropriate action.

"They have listed out the irregularities. "These authorities are looking into the matter.

"They will take action," Finance Minister P Chidambaram told reporters.

The panel headed by Economic Affairs Secretary Arvind Mayaram looked into alleged irregularities in the functioning of commodity exchange NSEL, which is grappling with a Rs 5,600- crore (Rs 56-billion)
payment crisis after halting trading.
Chidambaram said NSEL was not a registered or recognised association under the FMC but got exemption even before it started its business.
"I think there is much more to the way NSEL started business than meets the eye. People seem to have given money to NSEL promoters with open eyes that it is not a regulated entity, that is violating conditions from day one.
"Yet they were giving money to NSEL.
"Many of them made money in initial stages and some of them lost money now," he said.
The investors, Chidambaram said, knew that they were investing in an entity which was unregulated.