India is the second largest producer of Tea in the world next to China; and fourth major tea exporter besides Kenya, Sri Lanka and China. While China produces much of Green Tea, India is the leading producer of Black tea in the world followed by Kenya, Sri Lanka, Indonesia and Vietnam.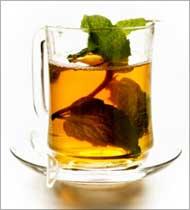 There are two kinds of tea - Black Tea and Green Tea. Green tea is different from Black tea since fermentation of green leaves is arrested in manufacturing green tea. Black tea is of two type's viz. Orthodox tea and CTC (Crushing Tearing and Curling) tea, which differs with the type of manufacturing roller used for final output of Tea.
The high cost of production has been a critical factor impending India's competitiveness, as cost of production of Indian Tea remains highest among tea producing countries. After prolonged recession auction prices of tea have shown some improvement in the past two years.
However the improvement in price realizations in 2008 and subsequent consolidation in 2009 have not fully neutralized the effects of the past downturn and large sections of the industry are yet to recoup past accumulated losses. Indian Tea Association (ITA) has represented the tea industry and has suggested some issues, which require government attention in the up coming Union Budget 2010. Some of the key issues are as follows:
Indian Tea Association Recommendations:
Request to not only extend concessional duty for a further period of 3 years on specified machinery for Tea plantation sector but also completely exempt it from the Duty. Further the specified machinery items should also be fully exempted from the Special Additional Duty.
The association seeks full exemption of customs duty on Filter Paper, Nylon Cloth, Multi wall paper sacks kraft paper and Tissue paper.
Requests to issue a Notification exempting Auctioneers' Service, for sale of agricultural produce such as Tea from Service Tax; as in the case of Governments Notification No. 13/2003 dated 20th June 2003, exempting business auxiliary services provided by the commission agents in relation to sale or purchase of agricultural produce.
ITA urges to consider increasing the limit of Tax Exemption under Tea Development Account (TDA) Scheme from 40% to 50%.
Requests to reintroduce Section 33B relating to Allowance pre-existed in the Income Tax Act 1961, and the loss of tea bushes due to natural calamities such as floods be also covered under this Section.
Suggests that valuation of perquisites in respect of residential accommodation and furniture provided to the employees working in the tea gardens may be treated as "remote areas", similar to those working at a mining site or an onshore oil exploration site.
Other Issues:
Urges that Tea Plantations should be brought under the purview of the Transport Subsidy Scheme under NEIIPP
Tea industry in Assam and Barak Valley continues to bear high cost of maintenance of a Security Force for protection of its personnel due to militant prone activities in their areas. The association would request GOI to explore the possibility of defraying this cost towards providing relief to the user tea estates.
The Association requests the Finance Department to prevail upon the RBI to suitably review the referred Guidelines towards placing the entire flow of all categories of loans to corporate in the Tea plantation sector under the purview of Direct Finance.
Analyst expectations:
Extension of concessional duty and 'Zero' duty on import on certain machinery items will facilitate value addition and hence more exports, more forex earnings to the Tea Industry. Also enhancement of Limit of Tax Exemption under the Tea Development Account Scheme (TDAS) 2007 will help domestic tea industry to increase productivity and control cost to compete the international market.
Companies to watch:
McLeod Russel, Jay Shree Tea, Tata Tea, Warren Tea, Harrison Malayalam etc.
Outlook:
After a long lull period, Tea industry has been on an uptrend in past three years. The over all tea prices have rose to by 21% in CY09 to Rs 105.10 per Kg as against Rs 87 per Kg in the corresponding previous year.
The tea prices have flared up in the by 26%, 35% and 31% in CY07, 08 and 09 respectively. Measures to decrease cost of production and increase limit of Tax Exemption under T DA Scheme will help the industry.