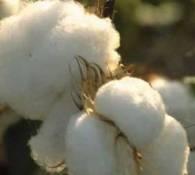 The Bt cotton variety Bollgard-I, which is the most widely used variety in India, has been phased out in many countries.
According to scientists, the superior technology Bollgard-II, that contains the Cry2Ab gene, is preferred as there are little chances of resistance by pests
"Resistance development is a normal process. It has to happen some time," said a senior scientist in Navsari Agriculture University in South Gujarat on condition of anonymity.
"As far as I know, the pink bollworm problem is with Bollgard-I that harbours the Cry1 Ac gene. The gene stays effective till 110 days from the date of sowing. The toxin production capacity of this gene subsides after 100 days, while the fact is that pink bollworm comes only after 100 days," he added.
"I don't see any impact of this development on the usage of Bt cotton in India. However, this is a matter of concern and we will have to be cautious in adopting new technologies. We should monitor things more carefully," he added.
According to agriculturists, Bt or non-Bt, one has to monitor the cotton crop after 90 days.
Cotton traders believe that availability of multiple varieties of Bt cotton seed has led to fall in per hectare yield of cotton in the country.
The per hectare yield of cotton in Gujarat has come down from 710 kg to 625 kg during the past three years. "The number of multiple varieties of Bt cotton seed is responsible for the fall in yield. We should limit the number to 8-10," said Arun Dalal, owner of Arun Dalal & Co, an Ahmedabad-based cotton trading firm.
However, Gujarat government officials believe that the usage of Bt cotton will continue, as it still provides protection against other types of pests.
"Pink bollworm used to be controlled even before the advent of genetically modified cotton in India. The usage of Bt cotton will continue as long as it protects the crop from other pests than pink bollworm that comes at a later stage," said a senior government official.